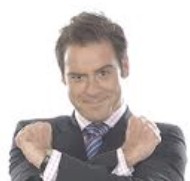 Finance Minister, Mathias Cormann, has ruled-out allowing first-time home buyers to access their superannuation to pay a house deposit, arguing that such a move would merely inflate house prices further. From The Australian:
Senator Cormann said the idea would probably put pressure on house prices at a time when people were concerned about housing affordability…

Senator Cormann countered the idea by suggesting it would only increase further.

"The purpose of superannuation is to provide an income stream in retirement," he told ABC News24.

"There is a sole purpose test, which means that the reason you attract tax concessions as you make savings through superannuation is that those savings and the returns that they generate should be available to fund your retirement.

"Now for those who are concerned about housing affordability, pumping more money into the housing market by letting people access their superannuation savings more freely will not bring down the cost of housing; if anything, it would probably lead to further increases in the cost of housing."
Cormann is, of course, spot on. If Saul Eslake's 50 Years of Housing Policy Failure presentation showed us one thing, it was that demand-side measures aimed at promoting "housing affordability" and home ownership do not work. Despite the massive decline in interest rates and the myriad of subsidies to first home buyers, the home ownership rate has decreased over the past 50 years (see next chart).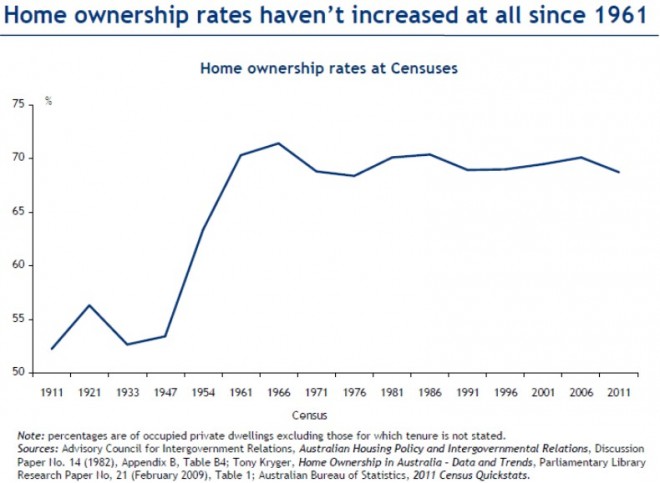 Under Australia's constipated planning system, releasing super would be self-defeating as the extra capacity to pay would soon get capitalised into higher home prices. At the same time, younger Australian's retirement savings would be compromised for little additional benefit, potentially placing further strain on the Aged Pension.
That said, similar logic could also be applied to negative gearing. Surely allowing investors to offset rental losses against unrelated income (along with capital gains tax concessions) leads to investor demand being much higher than it otherwise would be, driving up home values and reducing housing affordability. Why oppose accessing super but not negative gearing, since their affects on housing demand and affordability are similar?
If Cormann was truly concerned about home ownership, the best thing he could do is to lobby for an end to all policies that distort the housing market and force-up its cost. These include winding back negative gearing and removing planning-related bottlenecks, so that FHBs don't get out-bid by investors and developers are better able to supply housing at a price that FHBs can afford.
It's not rocket science.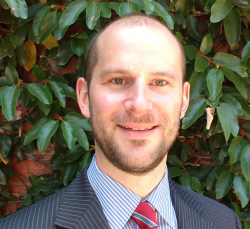 Latest posts by Leith van Onselen
(see all)