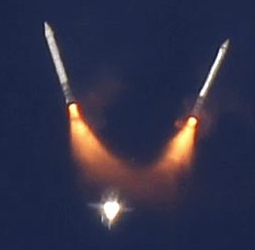 by Chris Becker
The divergence between the US and European economies, including that of the real central power in Germany, continues with the recent economic data reinforcing this belief.
Earlier in the week the monthly manufacturing and services PMIs were released and Germany surprised on the all important former with a result barely scraping above expansion. Although the strength of the German economy skews the composite and aggregate European headline figure – which was nominally good – the individual PMIs, particularly France, weakened.
This comes on the back of renewed efforts by the ECB to stimulate the economy which seems mired in deflation, and last night another business survey – the closely watched German IFO – slammed future expectations of recovery.
Following this release, a poll of European economists by Reuters reinforced the notion that weak demand across the continent (caused by chronic unemployment and businesses unwilling to borrow money to expand) will not be magically reinvigorated by a new tranche of free money from the ECB mandarins.
As a result, inflation (currently sub 1%) is off the table unless lending to businesses grows at least 3% pa, currently at -1.6%: the deflation wagons are circling.
But across the pond, the picture is much clearer and brighter with a recovering housing market, lower jobless rate and growing manufacturing amid record low rates. The US manufacturing PMI released on Tuesday night Australian time registered another whopping expansion at 57.9 (above 50 denotes expansion)
House prices for July were up only 0.1% (on expectations of 0.5% increase) and although the drop in mortgage applications was unexpected, new home sales boomed last month to 504K sales, on expectations of around 430K units.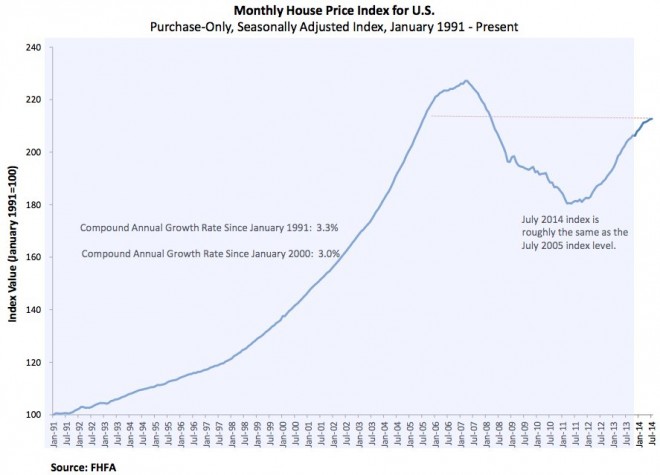 The momentum and breadth of the recovery will be measured a bit better tonight by the August durable goods orders summary later tonight, but Fed officials all this week (Philly, Chicago etc) have remarked on their content with the recovery, except in the area of jobs. But at least they are surpassing the European efforts in this regard: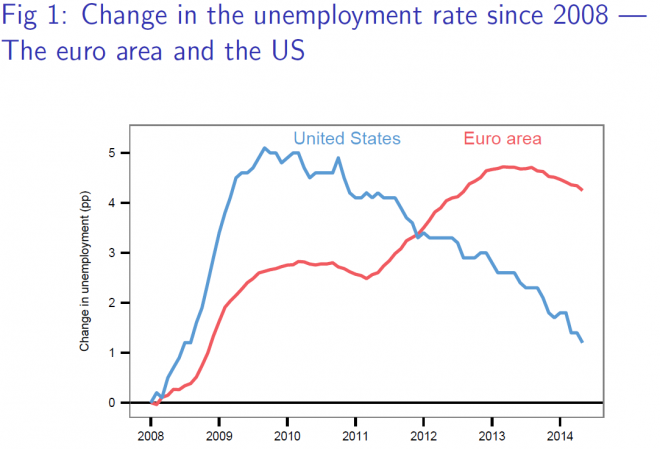 Arguments regarding how to measure an economy's "growth" aside, the reality is that Europe's economy cannot match that of the US if its stuck on repeating the same mistakes of the past whilst ignoring its most fundamental problem – reducing unemployment.
Latest posts by Chris Becker
(see all)