If you get a spare 8 minutes today, make sure that you check-out the above video segment from last night's 7.30 Report,examining whether foreign buyers are helping to push-up Australian home prices, and in the process crowding-out first home buyers.
The segment features a wide array of industry participants and commentators, and provides what I believe is a balanced view.
Gone is the ruse that foreign investment is not a significant factor, with virtually all participants acknowledging that there is illegal activity going on, it is having a material impact on prices, and Foreign Investment Review Board (FIRB) monitoring has been delinquent.
An auctioneer named Lee Salce is particularly frank stating:
"Where they [foreign investors] buy, usually the market goes up considerably – anywhere between 10-20% above market. [The money's coming] predominantly from China. I say that percentage wise, if we were to sell properties to offshore people, I'd say 70% would be owner-occupied and 30% would be investors still living overseas".
Salce also claims that some homes snapped-up by foreign buyers are sitting empty, adding to shortage concerns:
"There are buyers that tell us they are moving in. And then we drive by 3 or 4 months later and there's no one in the home. We can't control that".
Liberal MP, Kelly O'Dwyer, also chimes in claiming:
"There needs to be a national register so that I can answer the question: How much of our residential retail market is actually owned by foreign investors? At the moment today, I cannot give you that response"..

The evidence is in that the FIRB has not been doing its job properly. The FIRB has not had one prosecution since 2006. They say that that is to do with the fact that people are being far more compliant. I think that defies credibility…

I do think it's a bit of an excuse, a bit of a cop-out for the FIRB to say that it is all a matter of resources. I think it is all a matter of leadership. And a matter of attitude.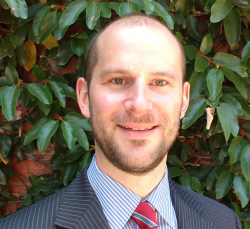 Latest posts by Unconventional Economist
(see all)