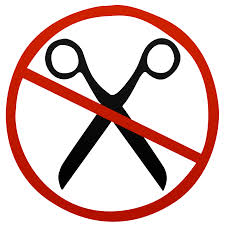 From Tim Toohey:
Economy evolves as we expected, but RBA indicates a reluctance to ease
In late 2013 we outlined our rationale for why the RBA cash rate would be lowered one final time in 2014. Our expectations of a sharp fall in commodity prices, a disappointing recovery in non-mining activity, the resumption of fiscal consolidation, the commencement of a multi-year decline in mining investment and delay in the ramp-up of LNG exports, a compression in labour income growth, a forecast peak in the inflation rate in mid-2014 and a rising unemployment rate were all key aspects of the rationale. We were upbeat on housing but suggested approvals would flatten out in 2H14. House prices proved somewhat stronger than we expected and the AUD more resilient despite our forecast for a deteriorating trade balance, narrowing in spreads of bond yields and GDP growth to the US. On balance, our economic forecasts proved accurate, and the RBA had softened its tone through July and recently downgraded its growth and inflation forecasts. The RBA stated they had not considered raising interest rates at any point; however, the RBA has also clearly signaled a reluctance to ease interest rate further in the near term.

Waiting on an 'animal spirits' led recovery
The RBA today indicated that they would discount any weakness in 2Q14 GDP growth, do not seem particularly alarmed at the highest unemployment rate since mid-2002, are viewing record low wage growth as a positive force for the economy, and don't believe they can materially alter the course of the overvalued AUD. The RBA Governor stated "I do not really think interest rates are the answer, really, just at the moment" and suggested that the economy needs a lift in 'animal spirits' which he believes is beyond the reach of monetary policy.

Removing our rate cut, and leaving rates at 2.5% until 4Q15
Although we remain more cautious than the RBA on the prospects of the terms of trade and non-mining investment in the year ahead and contest the idea that financial conditions are easing in Australia, it is clear the RBA has no intention of easing rates absent some material further data weakness. While an easing in rates is still possible, we have removed our September cut forecast and now expect the RBA to remain on hold until November 2015 where a gradual tightening cycle commences.
MB retains an easing bias for all of the reasons above, plus the trouble brewing in China.