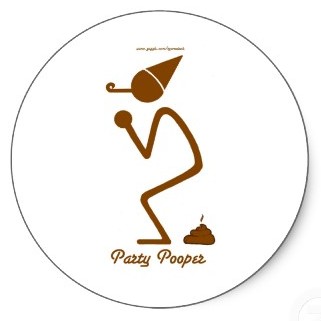 From Moody's today:
Moody's Investors Service has today affirmedthe A2 insurance financial strength rating of QBE Lenders' Mortgage Insurance Limited (QBE LMI). At the same time, Moody's has changed the rating outlook to negative from stable.

The rating action follows the announcement by QBE LMI's parent, QBE Insurance Group Limited (QBE, Baa2 senior unsecured rating) on 19 August 2014 of its intention to sell a partial stake in its Australian mortgage insurance operations in an initial public offering (IPO).

The ratings of QBE Insurance Group Limited are not affected by today's rating actions on QBE LMI.

A Moody's outlook is an opinion regarding the likely rating direction over the medium term and does not indicate a consideration of a rating change in the near term. Moody's expects to evaluate the full impact ofthe IPO on QBE LMI's rating positioning at the time of the IPO, currently expected to take place in 2015.

RATINGS RATIONALE

"Should the announced IPO proceed and be successful, it would reduce the linkages between the credit profile of QBE LMI and that of its parent. QBE LMI's current rating incorporates one notch of uplift from its standalone credit assessment due to potential support from its parent", says Ilya Serov, a Moody's Senior Credit Officer.

"The change in outlook to negative reflects the potential that QBE's support for QME LMI may diminish after the IPO, as a result of the parent company's reduced shareholding," he continues.

"At the same time, on a standalone basis, we view the IPO as a moderate positive since it would improve QBE LMI's financial flexibility by providing it with greater access to the capital markets and increasing the diversity of its funding sources," adds Serov.

The affirmation of QBE LMI's A2 rating reflects Moody's expectation that the company will retain its strong business profile and a stable capital base.

QBE LMI currently has significant operational linkages with and receives explicit support from QBE. It maintains reinsurance arrangements with QBE's captive re-insurer, Equator Re. Moody's also notes QBE LMI's small size relative to QBE as a whole, as well as the alignment of QBE LMI's business and brand with QBE's wider operations.

The relative magnitude of parental support provided to QBE LMI reduced following the downgrade of QBE's debt ratings in December 2013. The announced IPO may further reduce the linkages between QBE and its mortgage insurance operations. In addition, QBE LMI's governance structure, strategy and risk appetite may change following the IPO.

The rating agency notes the material uncertainty regarding the ultimate timing, size and structure of the IPO. Moody's believes that parental support provided by QBE to QBE LMI remains unchanged until the IPO takes place.

What Could Change the Rating – Up

Given the negative outlook, an upward revision to the rating is unlikely in the medium-term. The outlook could revert to stable if there is greater clarity about QBE's commitment and support for the Australian mortgage insurance business after the planned IPO.

A material improvement in QBE LMI's portfolio composition, with further reduction in the proportion of low documentation and high loan-to-value loans, could result in a positive bias in its standalone credit profile. Coupled with continued strong capitalization levels and favorable macroeconomic trends, this could eventually result in an upgrade to its ratings.

What Could Change the Rating – Down

Following an IPO of QBE LMI, Moody's will consider lowering its rating if it judges that the probability of parental support to the company has diminished to the extent that uplift above the standalone credit assessment is no longer warranted. Moody's analysis of parental support will consider the stake retained in QBE LMI by QBE, the longer-term commitment of QBE to the Australian mortgage insurance business and the evolution of QBE LMI's corporate governance model post-IPO.

The rating would also come under downward pressure should the Australian housing market experience any substantial further acceleration in house prices, particularly outside of the core Sydney market, raising the risk of a sharper-than-expected correction.

Moody's last rating action on QBE LMI was taken on 11 December 2013, when QBE LMI's insurance financial strength rating was affirmed at A2, following the downgrade of QBE Insurance Group's issuer and senior unsecured debt ratings to Baa2 from Baa1.
Given the only reason to float is to break the link between the parent and subsidiary this downgrade appears inevitable. QBELMI in its current form is highly over-rated. If it is assessed as A2 as a standalone business then I'm going to put forward my cat as collateral for an A-class rating and start a competitor.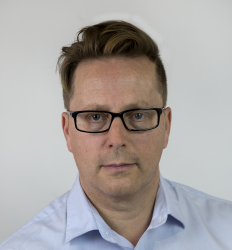 Latest posts by Houses and Holes
(see all)