The FT has a simple post today that captures the sheer scale of what Australia is leveraged to. China was considered unbalanced before the GFC but after, sheesh:
…To understand the scale of the resulting building boom, consider this statistic: in just two years – 2011 and 2012 – China produced more cement than the US did in the entire 20th century.

…In the past decade much of China's construction frenzy has been driven by real demand, from people wanting to urbanise or upgrade their homes or from speculators who have almost no other options to invest their newfound wealth.

…The government itself has an enormous incentive to keep pumping the bubble up, since all land is technically owned by the state and land sales made up 60 per cent of local government's budgetary revenues last year, according to estimates from JPMorgan.

…The turning point seems to have come because China has simply built too much.

Until 2011, the market mostly saw supply shortages but today total floor space under construction is enough to satisfy well over four years of demand at a national level.

In some of the worst affected provinces, there is enough supply for more than seven years of demand.
The central government appears to have had enough. The local government land corruption ponzi is under direct attack. From Investing in Chinese Stocks:
The anti-corruption freight train is barreling down the tracks and ahead of it is the oncoming land finance freight train.

A strict audit of ¥15 trillion in land sales is going to uncover dirt in many Chinese cities. Already, according to the article below, 9 cities have been found to have violated regulations governing land finance, including Shangluo, Hengyang, Neijiang, Xingtai, Huzhou and Suqian. Recall how land finance works:

Chinese local governments sell land to developers who build homes and commercial centers. The revenue from land sales pays for development of supporting infrastructure, everything from roads and subways to schools and parks. Land sales also finance local government debt which exploded after 2008. In the post-2008 economy, developers rushed to build property amidst a real estate bubble and when the government moved to restrict activity in first- and second-tier cities, developers poured into third- and fourth-tier cities and repeated the model. However, developers have run ahead of many local governments. In areas where there are true ghost cities, support infrastructure such as schools and hospitals have not been built. If the real estate bubble bursts and land sales fall, local governments will need to find another revenue source or they may be unable to finance the infrastructure that generates GDP growth and supports the local real estate market, and they may even face a debt crisis in some of the worst hit areas. This ignores all the potential issues with indebted developers, plus overproduction and bad debts in other sectors of the economy.

84 major Chinese cities have borrowed ¥8.7 trillion, backed by revenue from land sales. If cities have violated regulations or violated the law in their use of land finance, things could quickly come to a head in areas where the governments are borrowing to survive, which is already the case in some cities. QQ has more:

"Mortgage financing using state-owned land, borrowing money to promote urban development and stimulating economic growth, this economic growth model is not sustainable, it can very easily bring about hidden volatility in the capital markets and macroeconomic development." Wang Jianwu told reporters, the key to solving the problem is for the local government to gradually adapt to the "new normal," get rid of "land hormone" stimulus, while local governments also need to shift from the dominant role of economic development to servicing economic development.

Yet again, the anti-corruption probe lines up with the leaderships vision of economic reform. By squeezing local governments' ability to borrow through land sales, the shift towards a rabalanced, market-based economy can proceed more quickly.
Excellent policy. I can only repeat, Australia is in the cross-hairs of a very big gun.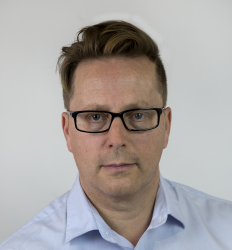 Latest posts by Houses and Holes
(see all)