From Westpac's excellent Elliot Clarke:
Through 2014, we have cautioned over becoming too optimistic about the likely trajectory of European growth. The nil result in Q2, preceded by six negative quarters then four (soft) positive results, gives credence to this position. Underlying this soft aggregate growth trend is a tug-of-war between reform and growth-stifling rigidities; the result will determine the Union's long-term welfare.

While Germany experienced a slight contraction in activity in Q2 (–0.2%), its structural capacity to grow remains unimpaired. Unemployment is low; wages continue to grow; and the industrial sector is globally competitive and broadly focused. The poor Q2 outcome looks to have largely been a function of weather, calendar irregularities and tension between Russia and the Ukraine. The last factor may linger, but the former are expected to abate and see growth return close to a 1.5%yr pace through the remainder of 2014 before strengthening further into 2015.

Growth in Germany is, in effect, to be expected; in contrast, the scale of the improvement in conditions in Spain has been surprising. Growth of 0.6% in Q2 leaves annual growth at 1.2%yr; further, this growth has been broad based across household consumption, investment and net exports. Herein we see the benefits that can be attained if necessary adjustments are made to improve productivity. Firms are incentivised by improved competitiveness to invest; and households also receive a windfall as job and income prospects firm. Annual growth in Spain also looks set to maintain a 1.5%yr average pace through H2 2014.

Against this backdrop of growth in Germany and Spain, the complete absence of progress in France and Italy is particularly jarring. France seems locked in an uncompetitive nil growth trend, printing flat outcomes in Q1 and Q2 for annual growth of just 0.1%yr. Neither market forces nor inspired leadership have put enough pressure on the Republic to reform. Consumption growth has been broadly flat, and investment continues to stagnate. With net exports providing little momentum, the heavily-indebted public sector has been left as the prime support of growth. It is little wonder then that unemployment rose so dramatically to early- 2013, and that there has been so little job creation since.

Italy is in a similarly precarious position. Demographics are not its ally – an ageing, shrinking population is a material impediment to growth for any nation. Yet, as detailed above, this has not stopped Spain from achieving progress through reform. In Italy, domestic politics and OMT moral hazard saw unpopular reforms unwound from 2013. But consumption and business investment continue to decline, with net exports not providing enough offset to lift the economy out of its shallow recession, already three years long.

For the rest of the Euro Area, the rebound out of the two-year decline to June 2013 proved brief, and growth is now hard tocome by. The Netherlands and Portugal both posted growth of around half percent in Q2, but this merely reversed contractions in Q1. Both economies were effectively stalled in H1 2014. We expect only modest improvement (at best) in the near term.

These disparate growth trends and deflation risk amongst the weak nations is a clear call to action for the ECB. At the August press conference, ECB Chief Draghi described "intensified" preparatory work for an asset purchase program "with the expectation that we'll take action". Draghi looks to be (yet again) pre-announcing major policy initiatives. We expect that, by October, the ECB will have provided a firm commitment and more detail about an open-ended asset purchase plan which will eventually expand the ECB's balance sheet by at least €1 trillion euros – including the upcoming TLTROs which will barely cover the repayment of what is left of the 2011/12 LTROs.

Draghi hopes that the TLTROs and periodic operations will, over time, fund bank loans to business and households of between €450 and €850bn. The results of the latest ECB bank lending survey gives weight to this expectation, reporting that demand for loans has firmed and that further improvement is expected. With the ECB's help then, there are prospects for credit growth.

When made (especially to SMEs), these loans would bypass the impaired policy transmission route and fund investment and job creation; over time, confidence, growth, wages and pricing power would be rebuilt, reducing deflation risk. Should the end result underwhelm, Draghi has also said that a "QE broad asset purchase program [of] public assets and private assets… government bonds … is still on the table", although there are substantial obstacles.

All told, the challenges faced by the region (political; social; economic; and legal) are substantial; so, the risks to the outlook are great. However, the commitment of policy makers is clear, and reform has been shown to work.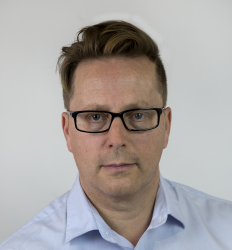 Latest posts by Houses and Holes
(see all)