From Westpac's excellent Elliot Clark:
Over the past year, a modest, patchy uptrend in consumer demand has begun to take shape in the Euro Area, with consumption growth up 0.4%yr in March. Following almost two straight years of decline, this growth could either be seen as a burst of pent-up demand which will prove fleeting, or the beginning of a persistent uptrend in aggregate growth in the region. Which of these states proves to be accurate will depend on the persistence of job creation; the continued availability of credit; and enduring confidence. With this week seeing the release of the May credit and unemployment data, now seems an opportune time to assess the state of affairs for European consumers.

In aggregate, the employment situation facing households (who don't live in Germany) remains very troubling. The unemployment rates of Portugal and Spain have both trended lower since early 2013, but remain at very high levels. The (very) dated employment data for each country point to this trend improvement being (at least in part) the result of better employment prospects. Over the nine months to December 2013, employment in Portugal rose by 2.9%, while Spain experienced a 0.7% gain. This pales in comparison to the respective 15% and 19% declines in employment that Portugal and Spain experienced between mid-2008 and March 2013, but it is a step in the right direction.

In contrast, for Italy (and indeed the Netherlands), employment growth remained absent through the nine months to December, resulting in a continued, modest uptrend in unemployment. Little change in their respective unemployment rates since the turn of the year suggests job prospects have remained slim in 2014.

This divergence in labour market outcomes across the periphery emphasises that progress in the micro-economic reforms and restructuring necessary to recapture lost competitiveness varies across the region. The smaller bailout program countries are generally further down the implementation track. Italy meanwhile is a standout laggard. Early progress stalled after the pro-austerity government was voted out early last year, and the moral hazard risk associated with Draghi's 'whatever it takes' commitment has clearly taken effect. Unit labour costs have therefore continued to trend higher in Italy as they have corrected in Spain and Portugal. The consequence has been employment growth in the latter two nations, but a dearth of such prospects in Italy. Competitiveness clearly matters a great deal for households' financial position.

The reduced drag on activity from the periphery has been a material help for aggregate growth outcomes over the past year. But what is equally (or indeed more) important for the outlook are conditions in Germany and France. For Germany, conditions remain favourable: unemployment is low; employment growth remains robust; and incomes continue to rise. But of real concern is the continued decay in conditions in France. Here, an absence of employment growth over the past six and a half years has seen the unemployment rate rise from 7.4% in mid-2008 to 10.1%. What's more, continued increases in unit labour costs over the period have resulted in a further deterioration in France's competitiveness.

Somewhat surprisingly, despite seeing much weaker labour market conditions over the past five or so years, credit growth has actually been stronger in France than in Germany. Until April, annual credit growth to the private sector in France remained positive, well above the other key nations. However, in May, growth fell to –2.0%yr on a sharp deterioration in annual growth in mortgage credit, from 0.6%yr in April to –4.3%yr in May. Germany is now the only key country in which household credit growth remains positive.

Arguably this points to weak labour market conditions having an increasingly large impact on household finances and therefore their demand for goods, services and housing. This point is supported by the ongoing deterioration in the 'present savings' measure from the Euro Area consumer confidence survey. While it has been trending down since the GFC, the pace of decline for this component over the past two years has been particularly concerning, implying an increasing need amongst European households to use savings to fund current consumption. This is a stark contrast to the 'savings next 12 months' component, highlighting not only the boost forward expectations have received from the actions of the ECB to date, but also the gaping discrepancy between what consumers hope will occur and their reality.

The above discussion clearly emphasises the scale of the challenge that lies before the ECB and other European policy makers as they seek to right the Euro Area economy and usher in a new era of robust growth in activity across the region.

The action of the ECB in June will help to support confidence and provide the European market with ample liquidity. But, as we highlighted after that decision, much more concerted action will be necessary to see job creation persist and growth momentum improve. The focus of said action has to be lending to small and medium sized firms – the job creation machine of every economy. As highlighted in May, we are beginning to see an improvement in bank lending standards and perceived demand, but further action from the ECB will be necessary to translate these changes in perceptions into actual lending activity. This week's discussion adds an additional essential ingredientto the mix: ongoing progress on micro-economic reform in the labour market.

Without both, there is a real risk that the structural health of key countries such as France and Italy will continue to decay; and that progress made in Spain and Portugal may be put at risk. If this occurred and household demand weakened, aggregate growth would prove very challenging to say the least.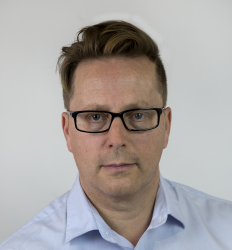 Latest posts by Houses and Holes
(see all)