The first large crack just appeared the great Australian dream of laundering Chinese money through our property market. From the SCMP:
State broadcaster CCTV yesterday accused the Bank of China of offering a money laundering service to wealthy mainlanders and helping them to siphon cash out of the country.

The accusations against one of the country's five biggest state-owned commercial banks led to speculation that the leadership may be preparing to shake up the financial and banking sectors.

…Under Chinese law, citizens are allowed take only the equivalent of US$50,000 out of the country each year.

CCTV accused the bank of "blatantly offering money laundering services" and fabricating information through its money transfer platform Youhuitong.

It said BOC teamed up with immigration agencies to disguise the origin of clients' money and helped them send funds overseas for investment immigration.

…CCTV's attack on BOC came as a surprise to analysts. Just last month, the State General Administration of Press, Publication, Radio, Film and Television issued a directive banning media outlets from making "critical reports" against major government institutions without approval.

BOC, like CCTV, is one of the so-called central enterprises directly supervised by the State Council. To release such detailed and serious accusations against the bank suggests CCTV acquired approval in advance.

Wei Wuhui, a Shanghai-based media researcher, said: "It's rare to see CCTV going after a state-owned enterprise like the Bank of China.

"And it is not just targeting one branch, but the whole BOC. The accusation of money laundering is also a serious charge. This is so rare and so severe."
Business Spectator is reporting that the inquiry focuses specifically upon Australia:
China's state broadcaster CCTV has launched an extraordinary attack on one of the country's most powerful government controlled financial institutions – the Bank of China, accusing it of money laundering in Australia, via the country's Significant Investor Visa Program.

…Australia is a centrepiece of the investigation due to the country's Significant Investor Visa program, which offers an accelerated pathway for wealthy investors to gain permanent residency by investing $5 million in Australian bonds, funds or a small business.  Chinese nationals account for nine out of 10 applicants since the program was introduced under the former Labor government.
I can't find that corroborated in the Chinese media, but I guess it's legit. As Jim Chanos advised Australia's property moguls recently, "hit the bid", the flood won't last.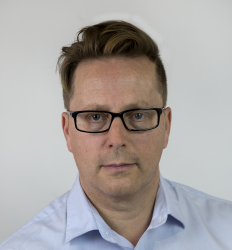 Latest posts by David Llewellyn-Smith
(see all)