Here's an interesting take on the Murray Inquiry from Macquare Bank:
Bail In after Bail Out, Not Before

Event

The FSI elegantly dismissed competition concerns only to raise the spectre of 'too big to fail'. The inquiry also appeared to not address the offshore wholesale funding gap (although it may well be addressed in the final report). Overall, it appears that the major banks will be the losers if any of this is implemented, at which point we will see if their repricing levers still work.

Impact

Competition – hardly worth worrying about – Competition has featured, although the suggestions are pretty benign, with the potential for lower mortgage risk weights for the smaller banks and/or ongoing government support for RMBS markets (marginal positives for the smaller banks). There is a small section addressing the lack of SME financing although the recommendation appears to centre on an SME finance database (or possibly
mandatory bureau use) to reduce information asymmetries between borrowers and lenders, which is a benign outcome for the majors.
Too Big to Fail – This is where the concern lies, primarily due to 'Bail In' – possible 3-5% hit to earnings all else equal – There is a section on 'too big to fail' suggesting measures like additional capital, ring-fencing of retail operations, greater resolution powers for regulators and the ability to impose losses on creditors in the event of institutional failure ('bail in'). It appears that the rationale for much of this is 'prevention of future crises', which of course goes against the principles-based regulation view of APRA, where crises are prevented through good supervision rather than imposition of rules (which get broken). 'Bail In' has the potential to have ratings consequences, as the Canadian banks have found out. As a sensitivity, A rated banks pay 30-50bp more for funding than AA rated banks. This additional cost and a 20%exposure to offshore wholesale could lead to a 3-5% hit to earnings. This would occur over time of course and does not take in to account any mitigating actions (e.g. repricing).
At a bulky 460 pages, the Interim FSI report covers off pretty much every issue of any substance in the financial economy. For the banks, the main concern will lie in the 'too big to fail' suggestions. While this may be negative, perhaps the inquiry will say more in the future about potential solutions around the A$400bn+ wholesale funding gap in the Australian economy, particularly given it may have already helped to lessen offshore confidence with its view on 'Bail In'.
Of course the inquiry did say something about the  "A$400bn+ wholesale funding gap in the Australian economy". It said you're going to take it for the team.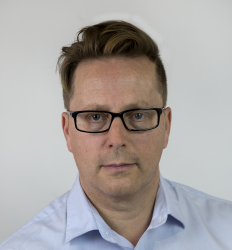 Latest posts by Houses and Holes
(see all)