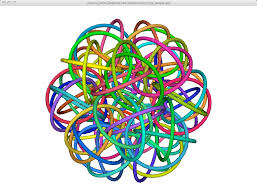 What a day. The senate is calling for a Royal Commission into the Commonwealth Bank of Australia (CBA) planner scandal. From the AFR:
…"In effect, the CBA managed, for some considerable time, to keep the committee, ASIC and its clients in the dark," said the report, tabled on the last sitting day of the current Senate.

The Senate has been probing ­misconduct in CBA's financial advice business between 2006 and 2010 as part of a broader probe into the performance of the Australian Securities and Investments Commission.

Eight CBA planners have been banned from the industry by ASIC but the regulator has been grilled for tardiness in investigating tip-offs from whisteblowers in 2008.

More than a thousand risk-adverse clients of CBA suffered losses when they were put into risky products by financial advisers chasing large bonuses. The investments fell off a cliff during the financial crisis.

"This is not a recommendation that the committee has made lightly, but the evidence the committee has received is so shocking and the credibility of both ASIC and the CBA is so compromised that a royal commission really is ­warranted," said Senate committee chair Mark Bishop.
We're still waiting for a Royal Commission into RBA corruption pertaining to its note printing subsidiaries. Pretty much everyone associated with that scandal has been promoted to plumb jobs or disappeared quietly into prosperous retirement. Let's see how this new potential Royal Commission is taken out to the woodshed.
After all, it wouldn't be right to have the former CEO of CBA, David Murray, who is leading the generational inquiry into the financial system, simultaneously questioned by a Royal Commission into his old bank. I am in no way suggesting that Mr Murray was responsible for the debacle, he left the bank in 2005 and the CBA investigation runs from 2006. But others have told the story in a way that makes decisions made under the Murray regime a contributing factor in the outcome. From Adele Ferguson last year:
Insiders say the relentless focus on sales and commissions meant financial planners – and senior management – were often at loggerheads with the bank's compliance staff, who were there to make sure standards were met.

Compliance was described as the "business prevention unit". "The problem was that senior management had their KPIs [key performance indicators] listed as moving money to CFS [Colonial First State]. It was identified even in compliance meetings as a key indicator of success. Those KPIs were filtered down to middle management and then the advisers. What has that got to do with providing quality of advice?" one former compliance manager said.

External compliance controls had been removed in 2004, to be replaced with an internal unit that was tasked with ensuring that 700 CBA planners provided appropriate advice to clients, kept and maintained records and met regulatory guidelines.

When file reviews led to poor performance ratings, planners risked losing a large chunk of their bonuses, as well as threatening those of their superiors.

Documents reveal that sales targets of funds under management and fees were increased every year to the detriment of client interests.

…A spreadsheet of actual sales against sales targets for the period February 2006 shows that out of 43 groups only four areas were below the income target of 100 per cent, with the majority 150 per cent and above.
We still don't even know if Mr Murray holds CBA shares. A spokesman for master of governance and Finance Minister Mathias Cormman said:
…the government would consider the report, but pointed to the federal government's financial system inquiry which is examining the regulatory framework.
LOL, oh my.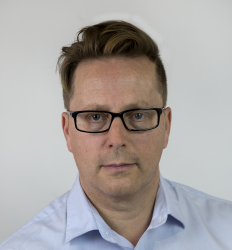 Latest posts by David Llewellyn-Smith
(see all)