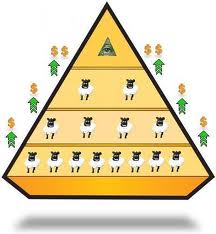 Cross-posted from Investing in Chinese Stocks.
The entire financial system in Guangxi province is in a state of emergency as one of the richest men in China is facing the bankruptcy of his company, in addition to charges of illegal fundraising.
At the end of 2013, every law firm in Liuzhou was already working on various lawsuits on behalf of creditors suing the Zhengling Group. The manufacturing and construction firm is estimated to owe ¥7 billion to banks and ¥3 billion to private lenders. The Zhengling Group is highly profitable. In fact, looking at the numbers in the story I couldn't figure out how the firm could be anywhere near bankruptcy (debts could be paid off with a few years of profits), but then it says that interest rates on private debt went from 20% per month to 70% per month in early 2014. Since he was such a good credit risk, everyone wanted to lend Liao Rongna money.
Yet the biggest risk in the Chinese economy is not the real estate market, it is the local government fueled local economy. China's GDP growth is led by infrastructure investment and much of that investment occurs at the local level. Funding is in part provided by land sales to developers. Developers buy the land because the infrastructure development will make the land valuable. When home prices were rising, there was no end to demand for land and local governments were flush with cash to invest in projects—but governments assumed the cash flow would consistently rise. They increased their investments, took on debt and today have higher operating expenses. Hangzhou had more than 60% of its annual revenue coming from land sales last year, the highest in the nation, but many cities are at well over 40% of revenue (above 80% land finance reliance ratio reported in Chinese media). The risk is that falling land sales will dent tax revenue and lead to a rapid slowdown in investment, a rapid rebalancing away from the investment led model.
The first crack in local government finances may have occurred. In China, a developer can return land to the government and receive back their money, less a non-refundable deposit. But media is reporting that in an unnamed eastern third-tier city, a developer has been told that he can return the land, but temporarily cannot receive any cash back.
Centaline said nationally, May land sales were the lowest in the past year. The price of land zoned for residential construction fell 39% in May and the land premium was only 16.5%, down from 37.2% in April. CRIC Research said that land purchases by 15 representative developers spent 65% less to buy land in May, yoy. Several major developers bought no land in May.
Local governments have furiously sold land in recent years. One example given in the article is a developer in Nanjing, he was told his 200,000 sqm commercial project would be the only project in this area. Now two years later, there are commercial projects all around him and the investment is basically dead.
Meanwhile, in Hong Kong:
Consumption fell 9.8 per cent year-on-year to HK$38.8 billion, or 9.5 per cent in volume, the Census and Statistics Department said yesterday.

It was the third month in a row the figures had declined, after a drop of 1.3 per cent in March and 2.3 per cent in February.

If the decline persists, it could affect the economy and employment

The poor performance came as the growth rate in mainland visitors slowed to 14.7 per cent in April from 26.7 per cent in March.

Some economists blamed the gloomy sales figures on the continuing effects of the anti-corruption drive Beijing launched in 2012 to curb the spending of officials on luxury gifts.

But bumper figures in the same month last year, driven by soaring sales after a drop in the price of gold, made for a higher base of comparison.
A sign of the anti-corruption drive or the overall slowing economy? There are stories (going back to the middle of last year) of large restaurants closing in Mainland China as well due to a lack of business following the corruption drive. The drop in luxury good sales in Hong Kong follows the drop in shark fin sales that was noticed in April.
Anti-corruption is a prominent policy, so it makes sense that the two are linked in people's mind, but the connection between corruption and HK sales is not as tight as the closing of a restaurant in a small city in China when the rest of the economy is doing well. The key is the slowdown in visitor growth. That speaks to a slowing economy because the anti-corruption drive didn't suddenly step up in April. Although maybe one can argue that corrupt officials were too busy trying to sell their apartments in April.
Latest posts by David Llewellyn-Smith (see all)