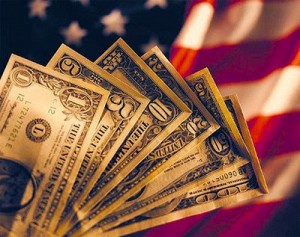 Cross posted from David Scutt at Market Scuttlebutt:
With a further taper of $10 billion already priced – $5b from treasuries, $5b from MBS (mortgage backed securities) – all eyes will be on economic projections offered by the FOMC Meeting later tonight with any changes to GDP, inflation, unemployment forecasts, or the projected path of the Fed funds rate, likely to spur short-term volatility across the markets.
For those who have an interest the projections from the March FOMC can be found by clicking on the link. Page one contains economic forecasts while page three contains the 'dots' that signify the projected Fed funds as seen by FOMC members.
Given the IMF and World Bank have recently downgraded their US GDP forecasts it's clear markets believe the FOMC will be more dovish than what they were in March. While an understandable belief given these downgrades, there is a clear risk that the committee may be unchanged, or even slightly more hawkish, given the strong economic upswing currently underway in Q2.
If this does eventuate expect the USD to strengthen with treasuries and equities likely to come under selling pressure.