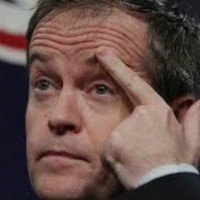 If a sensible policy reform like raising the fuel excise can't achieve broad political support, then I don't know what will.
When quizzed about whether Labor would support the measure, Opposition leader, Bill Shorten, was non-committal, declaring reports about raising the fuel excise as "just another 'kite' being flown by the government to test public opinion" and stating that:
"This is the Abbott government yet again sending up rumours, sending up kites, sending up smoke signals," Mr Shorten said.

"Labor's not going to jump at every rumour and every bit of speculation about a new tax or an increased tax on excise. We will wait to see the detail."
Shorten's fence sitting is curious, since he has been quick to speak out about other proposed budgetary measures flagged by the Government. One the one hand, it could signal that there is hope for bipartisan support from Labor, although if it does support raising the fuel excise, then why not say so, therefore locking in a positive reform?
The Green's position is even more curious. When quizzed about whether they support the measure, deputy leader Adam Bandt replied:
…the government should instead target the diesel fuel rebate, which exempts mining companies, farmers and mining companies from paying a 38c per litre road usage charge on certain fuels bought for specific off-road purposes.

"How can Tony Abbott justify making people pay more for petrol while giving wealthy miners subsidised fuel?".
I would have thought that the Greens would jump at the chance to raise fuel excise. It is a defacto pollution tax after all, and raising the excise would discourage fuel consumption and act to reduce greenhouse gas emissions.
Regardless, as argued this morning, there are sound reasons for the Coalition to raise fuel excise, including broadening the tax base away from income tax, improving overall taxation efficiency, as well as the obvious environmental benefits. It would also go some way to closing the $5 billion Budget hole left by the Howard Government when it erroneously froze fuel excise indexation in 2001.
For the sake of the broader national interest, could all sides for once put politics aside and support this sensible Budget measure?
Latest posts by Leith van Onselen (see all)