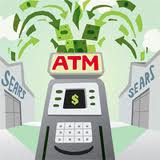 From Deutsche on another bumper bank profit:
A strong result but in line after adjusting for one-offs and lower bad debts

WBC delivered a strong 1H14 result, with cash earnings of $3,772m ~4% ahead of our forecast of $3,633m and Bloomberg consensus of $3,636m. Revenue growth was stronger than expected (partly due to higher performance fees) and BDD's were 27% below our forecast at only 12bps of GLA. The low BDD's reflected significant reduction in impaired assets and confirms the strong quality of WBC's book. Overall, given WBC's strong run in recent weeks, we think the better result is already factored into the share price.

*Underlying earnings ex one-offs in line with our forecast

1H14 benefited from $61m of infrequent items (after tax) related to asset sales, higher perf fees (up $47m), and CVA. Deducting these items, underlying earnings would have been $5,707m, in line with our $5,715m forecast. Of note, WIB margins fell 17bps, even higher than ANZ's Insto margin decline.
Non-interest income was 3.5% ahead of our forecast, with treasury income increasing ~50% to $303m. Total markets risk related income was broadly in line with the 5yr average (ex FY09 spike).

*Lowest BDD/GLA since 2000

BDD's were a very low $341m, equating to only 12bps of gross loans – the lowest BDD/GLA since 1H00. Total stressed exposures fell to 1.37% of TCE from 1.6% and new and increased impaired assets fell 26%. Coverage remained relatively strong, with CP/CRWA falling only 2bps to 97bps and the economic overlay increasing slightly. We believe the market will be reluctant to forecast this BDD/GLA too far into the future.

*Strong capital but no special

While WBC's CT1 ratio of 8.82% is sector leading, it elected not to pay a special. Organic capital generation was 12bps, incl a small drag from currency.

The DRP will be bought on market, reflecting the strong capital position.

*Outlook suggests strong momentum for 2H14

WBC provided a confident outlook statement. Given asset quality momentum and improving asset growth, this sets WBC up well for strong 2H14 growth.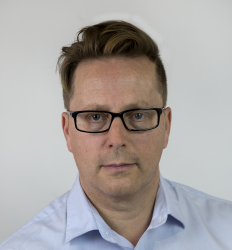 Latest posts by David Llewellyn-Smith
(see all)