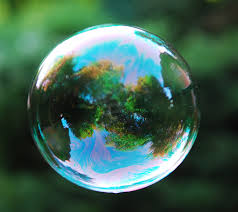 Looks like the RBA's growth plan for the next three years has found an unwanted enemy. From Moody's today:
Moody's Investors Service says that the recent appreciation in Australian house prices is not yet a concern for Australian banks but, if it persists at the current pace, could become credit negative within 12 months.

"Australian house prices have been rising rapidly in recent quarters, raising concerns with regard to their sustainability and the possible negative impact on the quality of Australian banks' residential mortgage portfolios — as well as the stability of the financial sector more broadly," says Ilya Serov, a Moody's Vice President and Senior Credit Officer.

Serov was speaking on Moody's just-released sector comment titled, "House Price Inflation Not Yet A Concern For Australian Banks, But Risks Are Increasing".

In Moody's assessment, although a prolonged period of strong asset price appreciation is a substantial risk factor, housing market developments are not yet a threat to the credit profiles of Australian banks.

"Although Australian house prices are elevated, the extent of overvaluation appears to be limited," says Serov.

"Recent statistical studies suggest that house prices are near fair value at current low interest rates, but they remain vulnerable to rising interest rates and potential volatility in economic performance at the state or regional level as the resources investment boom slows," adds Serov.

The report further notes that the recent house price appreciation has not been fuelled by excessive credit growth or a broad-based loosening of lending standards.

Annualised housing credit growth was around 5.5% in March 2014, compared to the high-teens range seen during 2000-05.

Similarly, lending standards — a key gauge of whether a housing market boom is likely to develop into a full-fledged credit boom — have remained relatively stable.

Moody's evaluation of Australian banks' balance sheets suggests that the banks retain significant buffers against potential losses associated with a housing market downturn.

The average loan-to-value ratio of Australian banks' residential loan books is at a historical low.

Additionally, forward-looking indicators of asset quality — such as mortgage affordability and consumer confidence indices — point to a continuation of good mortgage performance.

However, Australia's housing market conditions are finely balanced, with risks currently skewed towards the downside.

In Moody's view, the following three developments would be credit negative for Australian banks.

First, a further substantial acceleration in house prices — particularly outside of the core Sydney market — could move the market into over-valuation. (A significant rise in interest rates would similarly lead to over-valuation).

Second, a move away from price-based competition towards competition on underwriting standards could expose the banks to risks associated with lower-quality mortgage products.

Finally, stress in regional economies due to Australia's economic transition — away from resources sector investment-led growth — could raise the risk of localized downturns and adverse asset quality developments in less-diversified loan portfolios.
David Llewellyn-Smith is Chief Strategist at the MB Fund and MB Super. David is the founding publisher and editor of MacroBusiness and was the founding publisher and global economy editor of The Diplomat, the Asia Pacific's leading geo-politics and economics portal.

He is also a former gold trader and economic commentator at The Sydney Morning Herald, The Age, the ABC and Business Spectator. He is the co-author of The Great Crash of 2008 with Ross Garnaut and was the editor of the second Garnaut Climate Change Review.
Latest posts by David Llewellyn-Smith (see all)