Steve Keen has joined the Modern Monetary Theorists today in asking whether or not we need a surplus at Business Spectator:
…the correct analogy for the government is not that it is like a business (or like a household), but that it is like a bank. Private banks and the government can both create money by their activities; banks by lending, and governments by running deficits. If we insist that the government actually takes money out of the economy every year by running a surplus, then the other has to compensate to make up for it, or the money supply will evaporate.
He goes on to describe how public and private debt have waxed and waned in a counter-correlated fashion over the past few years so that Western economies can grow:
Australia avoided a recession during the crisis because private debt continued to grow, but even so the same pattern is evident. Falling government debt was possible from 1993 till 2008 because private debt grew enormously (and financed a housing bubble as it did). Then from 2008 onwards, a rising level of government debt countered slower growth in private debt.

Which would you prefer: a world in which monetary growth depends solely on asset price bubbles financed by private lending, or one in which monetary growth also comes from government spending on welfare and public infrastructure?
Neither, thanks. The former for obvious reasons, the latter for the reason that the pollies won't make good choices. They give the money away as pork.
Fortunately there is a third choice. In simplifying his argument, Keen does not mention the third sector that makes up GDP in the MMT universe: the external sector. So long as we run a current account deficit we are reliant upon  either public or private debt to grow. But not if we turn ourselves into an export powerhouse with an external sector surplus. Then we can grow without either bubbles or barstards.
I can dream…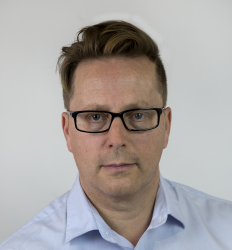 Latest posts by Houses and Holes
(see all)