Despite the ongoing Western obsession with headline Chinese growth as the important threshold for more stimulus, the much more important figure is the state of employment. After all, so long as the minions are all happily employed with growing incomes, the Communist Party needn't worry too much about idle thoughts and hands.
China's reform program is broadly speaking a shift from industrial to service industries and because the latter is more labour-intensive than former, it is quite possible that Chinese growth can slow significantly without disrupting the labour market or household income growth and require no further articificial boost.
On that front, the Chinese non-manufacturing PMI (which includes some services) was out over the weekend and showed a little improvement 54.8 (vs. March was 54.5. This is the latest figure showing a modest stabilisation in Chinese economic activity.
And, so far we can tell, the labour market in China is still travelling well. From Capital Economics:
There has been much speculation about the rate of growth needed to ensure that the government meets its employment goal. Late last year, for example, Premier Li Keqiang said that China needs GDP growth of 7.2% to create 10 urban million jobs a year. This is the best indication we have of the lower bound of the government's current comfort zone for GDP growth. But it looks conservative. After all, the economy last year generated 13m new urban off the back of 7.7% GDP growth.

…One implication is that it makes more sense for policymakers worried about employment to focus directly on labour market indicators rather than GDP growth.

Admittedly, this too is easier said than done. China does not publish a reliable measure of economy-wide unemployment, for example. But it does produce enough data for us to be fairly sure that the labour market is tight today. For example, the ratio of jobs available to jobseekers at urban labour bureaus rose to its highest on record in Q1.

Meanwhile, urban incomes are rising faster than nominal GDP. And migrant workers – usually the first to suffer in a softening job market – are continuing to enjoy double-digit wage gains.

Finally, the Q1 data show that more urban jobs were created this year than in the same period in 2013.
Jobs are the key to stimulus in China and it's so far, so good.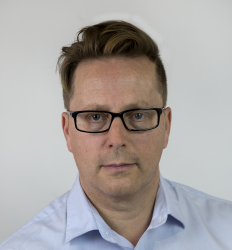 Latest posts by Houses and Holes
(see all)