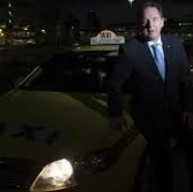 I find it somewhat ironic, but also saddening, that the former head of the Australian Competition and Consumer Commission (ACCC), Graeme Samuel (now head of Victoria's Taxi Services Commission), has moved so swiftly to stop ridesharing applications, such as Uber, and in the process has killed-off competition against the taxi cartel and deprived consumers of greater transport options and reduced costs.
According to Fairfax, the Victorian Government has already issued $1,700 fines to dozens of ridesharing drivers in an undercover sting, with more on the way:
Representatives of Victoria's Taxi Services Commission have been using the app to take rides, thus identifying drivers in order to issue fines…

Commissioner Graeme Samuel said the commission had sent "well over" 30 fines to drivers and that there were more to be issued…

The commissioner and the Victorian Transport Minister Terry Mulder had previously warned people against using Uber's ride-sharing service…

"What we want to do is to facilitate competition and we see Uber as a source of competition," Mr Samuel said. "But it needs to be competition that is on grounds to protect the public interest."
While Samuel continues to spout off about wanting to facilitate competition, he has also demanded that rideshare drivers cough-up tens-of-thousands of dollars to the Government ($40,000 per hire care licence according to the Taxi Services website) in order to provide what is essentially a simple and straight forward service – giving passengers lifts. And in the process, he has effectively advocated restricting competition to the taxi industry, raising prices for consumers and limiting choice.
Of course, the Victorian Government is not alone in its opposition to ridesharing applications, like Uber. The New South Wales Government has also moved to outlaw the service. Meanwhile, over in the UK, London's black cab drivers have arranged a mass protest against greater competition:
The Licensed Taxi Drivers Association (LTDA) has said that the apps that Uber's drivers use to find passengers and calculate their fares count as taximeters – devices that are illegal to be installed in private vehicles…

Mr McNamara told the BBC that London's black cab drivers were planning to gridlock in the city some time in early June…
Ride-sharing is an economic no-brainer, providing greater choice to consumers and lowering costs, while also improving productivity by facilitating a more efficient use of the existing transport fleet. Yet, economic no-brainers tend to be resisted by incumbent interests who are threatened by it.
Everywhere in the world where ridesharing has been tried, a storm of opposition has been aroused by vested interests; not just in the Taxi industry, but in public transport monopolies and government.
As argued by Colin Clark (a distinguished colleague of J M Keynes), in possibly his last published work, "Regional and Urban Location" (1982):
Anyone who defends the taxi monopoly, and restrictions on multiple hiring, while at the same time complaining about the use of fuel, is totally incoherent. The abolition of the taxi monopoly would cheapen travel, save fuel, reduce congestion, and would have one further great advantage, to which hardly any attention has been drawn, namely that it would provide employment opportunities for the unskilled…..
As I keep arguing, all that should be required in operating a ridesharing service is meeting basic performance standards, a valid driver's licence, and a registered and road worthy car. Adults in Australia should be free to choose their transport options, not have them dictated to by the Government.
It would be nice if the former head of the ACCC, Graeme Samuel, recognised the broader competition and productivity benefits from ridesharing, rather than seeking to protect the taxi cartel.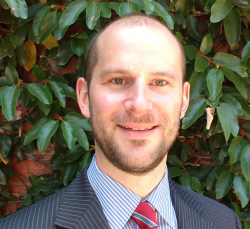 Latest posts by Unconventional Economist
(see all)