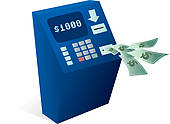 Mac Bank on the CBA update:
Overall, CBA reported a strong 3Q14 trading result of $2.2bn which was above consensus ($2.14bn) and in line with our forecast driven by improved impairment. Perhaps more pleasing was the quality of the top line, where trading profits normalised and margins were down only slightly, despite a 5% increase in liquids (meaning underlying margins are likely to have been up). Likewise capital was strong in the quarter, implying that the recent conglomerates changes are likely to remedied reasonably quickly by strong organic capital generation. Outperform
Cash profit of $2.2bn above consensus with positive Jaws – CBA reported 3Q14 cash profit of $2.2bn, above consensus of $2.14bn and in line with MRE. Solid revenue growth and cost discipline resulted in positive Jaws, with asset growth in line with system and a slight decline in the margin due to a high liquids balance.
Margin stable, ex liquids likely up – CBA noted that the margin declined slightly in 3Q14 (2.16% at 1H14) driven by a higher liquid asset balance, excluding the impact of the higher liquids balance the margin was likely up from 1H14.
Housing growth was solid, with mortgage credit in line with system, however commercial lending remained subdued and was broadly in line with system.
Non-NII strong – CBA noted that trading income normalised and CBA noted that investment performance remained strong. CBA completed the previously discussed property transactions resulting in an $11bn reduction in FUA with a further $4bn to follow in 4Q14.
Asset quality improves, impairment down 12% – The group saw a 12.4% QoQ fall in impairment expense to $204m (14bps vs. our forecast of 13bp) from 16bps at 1H14. 90+ days past due was stable while group troublesome and impaired improved 3.6% to $7.9bn.
Deposit funding remained stable at 63% – Deposit funding remained stable at 63% and the tenor of wholesale funding portfolio 3.9yrs (up from 3.8yr at 1H14) with liquid assets increasing to $144bn from $137bn in 1H14.
Capital generation strong – Capital generation remained strong with ~50bps of CET1 generated (ex dividend ~70bps, and property sale benefits of 19bps) leaving the CET1 ratio stable at 8.5%.
Divisionals – Bankwest saw above-system housing credit growth and good cost discipline while New Zealand ASB lending growth was modest with margins remaining under pressure with retail deposits continuing to grow above system.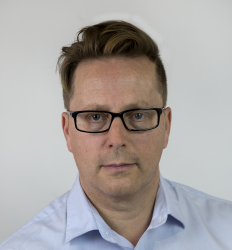 Latest posts by David Llewellyn-Smith
(see all)