From Citi, some important observations about Chinese bank exposures to property:
Tightening of shadow banking credit — Many trust companies are avoiding property projects in Tier 3-4 cities; investor appetite has also reduced. Trust companies still see LGFV projects as relatively safe. Some over-aggressive trust companies are now focusing entirely on managing repayment risks. Refinancing risks loom for new shadow banking entrants in past 1-2 years…

Lower property prices naturally shrink credit — A huge amount of lending in China is still collateralized by property (c45% of bank lending, even higher if include shadow banking). We were cited a case where due to falling property prices, an LGFV in the YRD had to provide more guarantees and collateral to secure financing. Property development lending (just 6.5% of total loans, stable in past 7-8 years) is under-stated because loans for other purposes are often channeled into real estate (we met a company that specializes in this); mortgages c14% of loans.

Slowing credit growth and high borrowing costs not a happy combo — When credit growth slows, NPLs tend to rise; the inflection point in other countries has been when credit growth falls below lending rates (i.e. insufficient credit growth to service debt). 
Some negative feedback loops already under way and others are possible. Of course, China can recapitalise banks more easily than private systems elsewhere but they're not going to want to given that that will implicitly undermine the rebalancing project by supporting bad loans and mal-investment.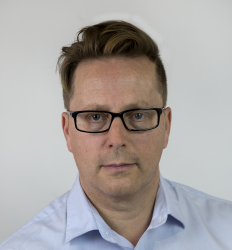 Latest posts by Houses and Holes
(see all)