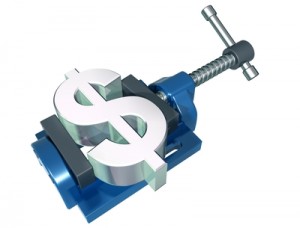 Nomura asks today if APRA can tighten the screws on the banks:
The draft report from APRA released earlier this week is a timely reminder for banks, that lending standards must be maintained, particularly given the rise in house prices in the last year. Moreover, in light of annual wage growth sitting at record lows of 2.6% (below inflation), the lending standards of banks has come under scrutiny.

While stopping short of implementing the same macroprudential measures that the Reserve Bank of New Zealand put into place in late 2013, APRA is keen to highlight the risks and has warned the banks against a relaxation of lending standards in pursuit of credit growth.

APRA's draft guide notes that while there is no formal definition for high loan-to-value ratio lending, it warns that "lengthy periods of economic growth combined with low interest rates and a sustained period of rising house prices can create a sense of complacency among residential mortgage lenders".


While the APRA paper is only a draft practice guide at this stage, it is worth considering the implications of a firmer outlook for regulation… the risk of a lower terminal rate in a 'new normal' environment is one that must be assessed.

In essence, changes to bank lending through tougher oversight should result in lower credit growth and, as our equity research colleagues argue, potentially lower profit growth over time. For rates markets, a slowing in house price growth through lending curbs could allow some breathing room for the Reserve Bank of Australia to maintain policy rates at 2.5% for longer. However, it is worth watching to see if a shift to fixed-rate from floating-rate mortgages takes place, which would reduce the efficacy of policy transmission and may be a way for banks to continue to build loan growth – something that has taken place in New Zealand in recent months. A possible reaction to this would be for central banks to raise policy rates to counter such a situation.
The banks are certain to find myriad ways to the push around APRA's paper limits. Hard rules are needed, like in New Zealand, which worked superbly. In that event, we'd get rate cuts and a much lower dollar. It's frustratingly obvious.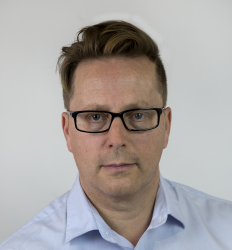 Latest posts by David Llewellyn-Smith
(see all)