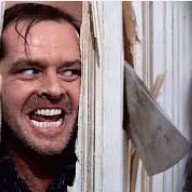 Reports have emerged today about a large cull about to take place across the federal public service.
According to The Australian, over 200 spending programs face the axe in next week's Budget, spanning the environment, transport, industry, agriculture and indigenous affairs departments. Apparently, the Australian Taxation Office alone will have to retrench about 3,000 staff between now and October, with similar impacts expected at other agencies and departments:
"The only way to reduce the size of government is to have structural change," Mr Hockey said.

"And the only way to really have an impact on attitudes in the public sector is to get rid of programs.
Meanwhile, The Canberra Times is reporting that private consulting firms have been hired to pit public servants against each other in various assessments, with the winners getting to keep their jobs:
The process, involving written tests and oral presentations, may remind some of their end-of-school exams…

The Department of Communications has begun the process of asking its 550 staff to reapply for their jobs in the knowledge up to a quarter of the organisation's workforce will not make the grade…

All other staff wanting to stay with the department will be put through the same process by September.
Certainly, the Abbott Government is displaying some big cajones in undertaking such widespread cuts to the public service.
Arguably there is some scope to streamline operations and trim back office staff, given the large number of public sector agencies and duplication across federal and state levels. Indeed, a quick glance at "Public administration and safety" employment in the ABS quarterly employment statistics – a proxy for the federal and state bureaucracies – shows that public sector employment levels have surged relative to population since the early 2000s, suggesting there is room to cut: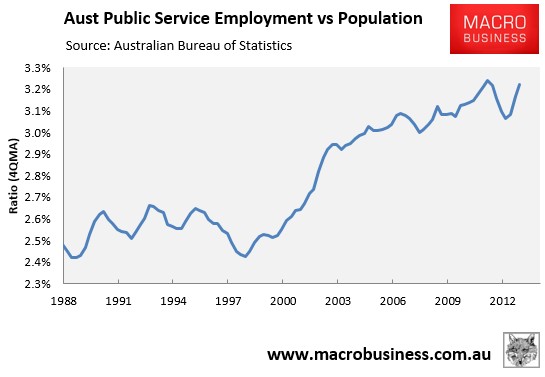 Latest posts by Leith van Onselen (see all)