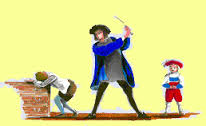 Cross-posted from The Conversation.
In the English court during the 15th and 16th centuries boys were engaged to cop the punishments of young princes. These young people were referred to as "whipping boys". When the young crown prince misbehaved, the whipping boy was beaten and made to suffer.
Such practice seems fanciful now. However, the idea that privileged members of the community can transfer chastisement onto others less fortunate appears to have endured. This is the impression left by the Commission of Audit report, which endorses the government line that Australians have been "living beyond their means".
But who will suffer the tough budget medicine? In particular, young Australians in need will be hit hard if the Abbott government adopts many of the recommendations of its Commission of Audit. Many young Australians are struggling. Let's face it, many young people are already doing it tough.
The fact that the Australian Human Rights Commission's National Children's Commissioner recently launched an inquiry into intentional self-harm and suicidal behaviour among young people demonstrates just that. Youth unemployment is also a worrying problem, so much so that Tony Nicholson, executive director of the Brotherhood of St Laurence, recently described unemployment among young people as an "epidemic".
I am not suggesting a direct link between youth suicide and unemployment. What I am emphasising is that young people who are struggling hardly need further whacks as proposed in the Commission of Audit's report.
How the Commission of Audit hits young people
Many of the Commission of Audit's measures would have direct negative impacts on the lives of disadvantaged young people. Here are some examples.
First, restricting young people's access to unemployment benefits (Recommendation 27) now appears likely to be adopted in some form in next week's budget. The proposed expansion to mutual obligation rules is a well-rehearsed response to rising levels of youth unemployment.
Once again, this approach is likely to do nothing to help long-term unemployed young people find work in the current tight youth labour market. Instead, it runs the risk of further economically disadvantaging and socially isolating a group of already vulnerable young people. The Commission of Audit's recommendation and the government's leaked pre-budget changes fly in the face of overwhelming recognition that their unemployment allowances are at present grossly inadequate and inhibit young people from getting a job.
Second, drastic cuts to the minimum wage (Recommendation 28) would certainly have the detrimental effect of plunging more young Australians further into poverty.
Third, requiring university students to pay more and pay back their HELP debt sooner (Recommendation 30) ignores the high rates of deprivation and financial stress among students. This proposal also does nothing to encourage young people from lower socio-economic status communities to pursue a higher education. If educational attainment is a key way to overcome inequality and social exclusion, which many neoliberal thinkers want us to believe, then it is difficult to understand why the Commission of Audit wants to introduce such disincentives.
Withdrawal of supports on the cards
The Commission of Audit's report has taken shape at the same time as Commonwealth programs for supporting vulnerable young people face funding uncertainty. These include:Youth Connections, Partnership Brokers, and the Australian Youth Affairs Coalition.
In light of the potential cuts to such initiatives it hardly seems fair to threaten young people with additional blows, as delivered by the Commission of Audit. These impending changes for the worse come on top of the defunding of Youth Studies Australia. This was the country's only research journal dedicated to young people and the youth sector.
These cuts are coupled with state-sponsored services for vulnerable young people losing funding in: Victoria, Queensland and the Northern Territory.
As a country we need to seriously ask ourselves whether now is the time to further withdraw support for young people, particularly those who are working class, in ways proposed by the Commission of Audit. Recent dramatic changes to the youth labour market, high rates of poverty and social exclusion among young people, and concerns about young Australians' mental health and well-being clearly suggest that it is not.
Making young people victims of prejudice
Unfortunately, Australian governments have a history of shifting the burden of responsibility onto young people facing struggles that are the result of changing labour markets and tough economic conditions.
Australia is not alone in treating young people as the fall guy. Ed Howker and Shiv Malik, authors of Jilted Generation: How Britain has bankrupted its youth, argued young people were unfairly blamed for and burdened with the social and economic problems facing the UK. Similarly Mike Males, author of The Scapegoat Generation: America's war on adolescents, described how young Americans have been unduly held responsible for many of that country's woes.
The Commission of Audit "naturally" reproduces such failures towards young people. Such widespread contemptuous treatment aligns with common deep-seated prejudices about the younger members of our community as "lazy", "reckless", "selfish", "undeserving", "no good", "trouble". Is this how we want to treat young people?
Thanks to the Commission of Audit's report many of our fellow young Australians face the prospect of being put through the wringer. Implementing the Commission of Audit's recommendations will be a slap in the face to young people who are doing it tough as the result of events such as the global financial crisis that were not of their making.
In other words, grim times are on the cards for those least able to grin and bear it. For once and for all, let's not use young people who are less fortunate as whipping boys.
Michael Emslie is Lecturer in Youth Work at RMIT University.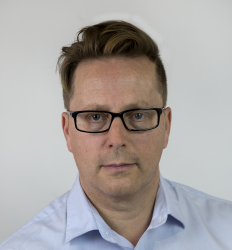 Latest posts by David Llewellyn-Smith
(see all)