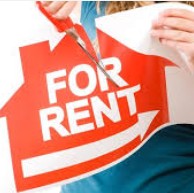 I noted a few months back how the ending of the once-in-a-century mining investment and commodity price booms appeared to have hit home in West Perth – home to the nation's mining headquarters – with office rents falling dramatically and vacancy rates skyrocketing.
Now it appears that the residential rental market has followed suit, with rents falling and vacancies rising.
The latest data from SQM Research illustrates the situation.
First, rental vacancies have climbed materially over the past 18-months, although they remain relatively tight overall: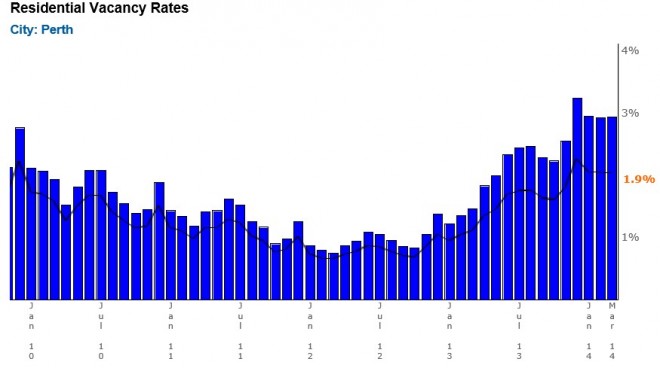 More importantly, asking rents have tanked, sliding by 6.4% (houses) and 1.6% (units) over the past quarter and by a whopping 12.3% (houses) and 8.1% (units) over the year: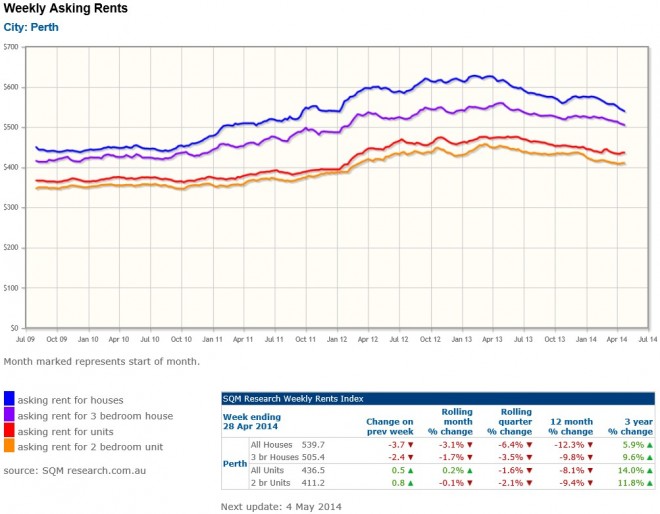 Population growth has also begun to moderate in Western Australia (although it remains high overall), which should relieve pressure on Perth's rental market: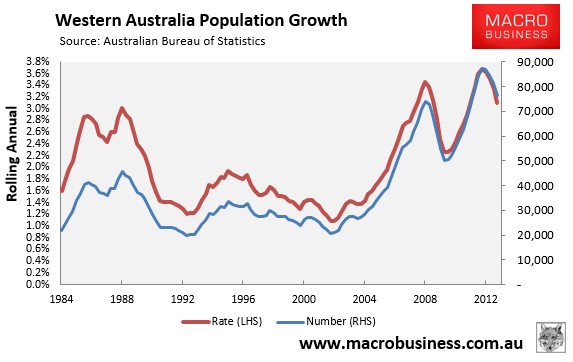 Western Australia was the prime beneficiary of the once-in-a-century mining boom, which saw business investment drive one-third of all spending in the economy in 2012. This also means that Perth's housing market will likely bear the brunt of adjustment as the mining boom unwinds over the years ahead.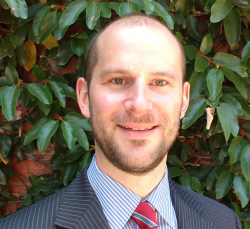 Latest posts by Unconventional Economist
(see all)