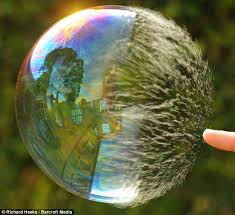 Cross-posted from Investing in Chinese Stocks.
Prices and volumes are falling in Beijing and real estate agents are started to drum up sales by delisting homes listed at high prices. Lots of homes listed online now show price cuts, and volumes have picked up recently from depressed levels. Total listings are down about 50% in some parts of Beijing due to listings being removed.

Online Prices Falling Everywhere; Real Estate Agents Cut Prices 30% (网上随处可见降价房 北京中介三成房源进入降价通道)
"Two weeks ago the price fell 200,000 yuan," "6 hours ago the price fell 100,000 yuan," …… Yesterday, the sites of real estate companies show homes in the east, south and west Third Ring large area, about thirty percent of listings are marked with The green arrow indicates the listings with price cuts have almost quadrupled since the period before Spring Festival. Such a situation from two weeks since the beginning of April, the city is currently at this largest second-hand housing sales real estate agent are starting to tell homeowners who ask for high listing prices, "no." Every home exceeding the average price for the area is being persuaded one by one to cut their asking price, otherwise they will be removed from the website, "off the shelf."

Reporter survey found that many hot spots in the district, real estate agencies have taken as much as 40% of the properties off the market, resulting in an eyeful of lower prices online. Meanwhile, statistics from "Love My Home" (我爱我家)and other agencies show that in April, Beijing region through its stores traded second-hand housing transactions , the average transaction price of 31,265 yuan / square meter, with a full month of March compared to the average trading price fall about 4%.

Listing price almost extinct intermediary website

"My agent told me to drop the price by 100,000 yuan because no one has looked at it over a week." Put yourself in public last week, Ms. Liu lowered her second-ring road second-hand asking price, still no one came to see it. From the beginning of the month, she has cut her 80 square meters two-bedroom apartment by nearly 20,000 yuan.

Liu is not only one, the reporter in the chain of home listings online Yuanjianmingyuan district saw, more than 90 sets listed online listings, nearly 30 percent of listings are marked with green price sign – ranging from a few 万 (a few 10,000s), to as many as 200 to 300,000 yuan. Statistics show that all of these homeowners lowered the price in the last two weeks.

"Through our efforts, the district where many homeowners have recently lowered the listing price, and are basically starting with cuts of 50,000 yuan. Doing so mainly to prevent the new sellers from comparing to the online listings high offer, thereby pushing overall pricess. Realtor Wu said for new listings, the owners will make reference to similar sized residential listings with price quotes given. For example, Yuanxianmingyuan less than 52,000 yuan average residential price, but individual owners if quoted 55,000 yuan, the new majority owners will refer to this listing higher offer, and then increase the average housing price.

A South Third Ring Road, East Third Ring Road real estate broker, said that after consultation with the homeowner, they reduced second-hand housing significantly more in April, accounting for almost 30% of the total valid listings. In contrast, those who insist on asking high prices have become invalid listings.

About 40% of listing price not cut "advised to retreat"

Reporter survey found that, after half a month of busy introducing broker, the city used some hot area of ​​online listings leaving only 50-60% of the peak listings. In other words, the remaining approximately 40% for whatever reason haven't adjusted their price are temporarily off the market. Yesterday agents at several real estate brokers said persuading the old and new homeowners to lower their price has become their main job, in the task of "discouraging" listings, stands at about 50% of the online total listings.

"For example Xishanfenglin 1-4 there was about 90 listings, after removing the high prices homes, there are about 40 to 50 listings now." Xishanfenglin district real estate agent Chen said. Similar Xishanfenglin phenomenon of mass removed expensive listings in the rings are very common. However, although online shows decreased listings, but in fact, the proportion of listings ready to deal has greatly improved. "Late last year, if a customer came to look at homes, we have the key for several, if a customer comes now, if he wants to see 10 homes a day, no problem." He said.

After some adjustments, the agency's online listings actually increased rather than decrease, but also with brokers "hard to stay" exclusive listings are not unrelated.

"Call me last weekend intermediary brokers have seven or eight people, half of which advised me to check with the stores 'exclusive quick sales' contract." Pang said the public, in accordance with the broker's recommendation, if the homeowner with the agency signed an "exclusive quick sale" contract, which is equivalent to bind listings from this agency does not allow homeowners and then selling through other intermediaries, and intermediaries mouth so-called "quick sale" is its commitment within three months the house is sold, the seller will otherwise receive compensation of 1,000 yuan. According to sellers' reports, signed with the agency if the "exclusive quick sale" contract, which would not have strict restrictions on listing price, the equivalent of all the parties agreed to make some concessions.

Daxing, Changping District, Dongcheng three distinct price

Willing to anger homeowners in order to screening out people buy a house. Large brokers take such a drastic approach, mainly due to downward pressure on transactions. Especially in prior years, the real estate "rebound" often appeared in March and April, a warm up in real estate sales has become the greatest hope. But this year, whether it is the new home market, or the second-hand housing market, the transaction data is cold, so that real estate practitioners have been restless.

I love my family (我爱我家), Maitian (麦田) and other agencies recently released data show that the first half of April, the total residential transactions in Beijing was 5271 units, down 41.3% over the second half of March, a decrease of 27.3% over the first half of March; existing homes net signed volume of 3295 units, a decrease of 34.6% over the second half of March, a decrease of 15.6% over the first half of March.

I love my family group vice president, Hu Jinghui said that since entering in April, Beijing housing market overall turnover withered up, by March new home prices supply increased significantly, sales depression is obvious. From a district analysis, April prices Daxing, Changping and Dongcheng District have shown a significant decline: Daxing District, second-hand housing transaction price was 23,734 yuan / square meter, last month fell 6.7%; Changping District, second-hand housing transaction price was 26,560 yuan / square meter, a decrease of 2.21% from last month; Dongcheng District, second-hand housing transaction price of 54,772 yuan / square meter, a decrease of 5.59% from last month. Most other counties in the second-hand housing transaction price was essentially flat compared with the previous month, prices edged in some individual districts, but the increase significantly narrowed.
In Guangzhou, developers only paid a premium of 1.4% on the "star plots" at a recent government land auction. In Beijing, prices and volume have been sliding for 11 straight weeks.

Tier urban land market is now cooling Guangzhou star plots premium rate of 1.4%

Yesterday (April 21) afternoon, Tianhe Oil gas plant "jumbo" residential plots official auction, although before the transfer of land to get a number of large public statements concern housing prices, but only after three rounds of bidding will quickly deal , 1.4% premium over the past year in Guangzhou most "cold" star class residential plots.

Number of research institutions statistical report shows that a quarter of the land market is extremely strong first-tier cities, the land premium is hitting record highs over the same period. But several industry experts told the " Daily Economic News "reporter, said developer funding chain increasingly tense, get to a warm fall or first-tier cities will drive the boom of the land market peaked, or are holistic national land market cool.

Guangzhou Star homestead started selling cold

Learned that the transfer of the oil-gas plant site is located in the eastern part of the Olympic Sports Center, Tianhe District, land area of ​​295,900 square meters, construction area of ​​not more than 606,500 square meters, Guangzhou center in recent years, a rare six districts "giant No tyrants "residential land.

"Daily Economic News" reporter found that the Milky oil gas plant listing to sell the land was in 2011, when the starting price of only 5,850 yuan / square meter, then abort the transfer of land. Three years later re-listed, Tianhe Oil gas plant plots starting price soared to 10,000 yuan / square meter, the total price of the auction up to 6.065 billion yuan. Before the auction, including R & F Properties, Agile Property, Yuexiu Property had a history such as large housing prices in Guangzhou revealed the interested in plots.

However, in the auction held yesterday, only by the Street and Poly Real Estate consortium and the Guangzhou City Investment consortium consisting of Pearl River Industrial Group and participate in the auction, after just three placards, less than five minutes of bidding time, Tianhe Oil gas plant plots to 6.15 billion yuan by the Guangzhou City investment consortium won the premium rate was 1.4%, the floor price of 10,140 yuan / square meter.

"In the center of the six areas of residential land to sell less rare cases, the results of this auction is really surprising," Huang Tao, general manager of the Central Plains real estate projects, told reporters that the transfer of the oil-gas plant plots only location well, the project is large enough body mass, surrounding the current level of new home price reached 24,000 yuan / square meter, the industry is expected floor price will eventually reach 15,000 to 20,000 yuan / square meter, but the final price only succeed million .

In fact, just two months ago, six districts of Guangzhou, the largest center "redevelopment" project – Guangzhou Iron and Steel Town on February 21 officially transfer, Vanke, Poly and other 15 well-known enterprises to participate in the auction room, five to block successive refresh area land records, the premium rate is between 38% to 66%, some close to the surrounding land transaction price of commercial housing in the sale price.

Huang Tao seems, the same as the center of high-quality residential land in six districts of Tianhe Oil and gas plant plots GISE Metro eventually a "hot and cold" auction results, with the market turning signs are not unrelated.

Statistics show that in the first quarter of this year, the Guangzhou city's total net signed 16,194 primary residential units, fell 40 percent year on year, the total turnover of the area of ​​1.846 million square meters, up 42.5 percent drop.

"In the first quarter just ended, the overall turnover of the Guangzhou property market remains in the doldrums, March did not appear the industry expected a rebound, leading developers become more cautious on the outlook judgment; addition, banks continued to tighten credit, mortgage and no sign of relaxation Guangzhou first mortgage interest rates go up almost across the board, lending more time up to six months, which caused great pressure on developers funding chain, so even if favorable conditions for land, developers would not easily start, "Huang Tao said.

Tier urban land market or cooling

Since the New Year, continued to intensify land market differentiation, first-tier cities in the land market is extremely strong, but the second and third tier cities, but even more significant cooling trend.

According to CRIC research report shows that in 2014 the focus of the first quarter of 90 cities monitored business land area of ​​183.09 million square meters building turnover, down 11%, but the land transaction price reached 2,594 yuan / square meter, up sharply increased 36%, the amount of 474.9 billion yuan of land transfer, an increase of 21%.

CRIC Research Center Manager Yang Kewei believes that a quarter of the size of the reduction in land transaction, partly because the government controls the supply of land market supply dropped significantly, on the other hand companies to cover short positions after the last round after landbank relatively abundant attitude to take to become more rational. However, due to the beginning of the urban land market hot line, north of Guangzhou-Shenzhen New Year launch more quality land, touted by enterprises, resulting in average land prices rising fast.

According to Centaline research statistics show that as of April 20 this year, the four first-tier cities of Guangzhou-Shenzhen northward land premium of up to 211.726 billion yuan, 105.995 billion yuan in 2013 year on year rate of increase up to 100% over the same period, a record high. At the same time, second and third tier cities in the land market noticeable signs of cooling, Keer Rui research data show that a quarter of this year focus on second-tier cities land area of ​​117.87 million square meters turnover, down 10%, four-tier cities deal area of ​​only 49.06 million square meters, representing a decline of 21%.

But the concern is sought after by developers tier urban land market peaked fever may also occur momentum. YANG Division that since part of the first-tier cities originally planned at the end of last year, has delayed the launch of high-quality land into the market early, resulting in the emergence of a number of astronomical beginning of the king appeared, along with the completion of these high-quality land transfer, land market tier cities The boom will also appear rational to fall, block differentiation in different regions will also be intensified.

Centaline Research Department statistics show that four months early, the national total of 54 major cities housing signing 121,700 units, representing a reduction from 28%. Among them, the first-tier cities combined turnover of 14,281 units, representing a decrease of 25%, the market traded in the doldrums.

"While in the long run, first-tier cities are still the focus of competing developers, but with the pad down payment and other promotions are emerging, including Guangzhou, including some first-tier cities gradually emerged market adjustment pressures, prompting developers to switch from the previous optimism To be cautious, drive cool tier urban land markets, land markets in different regions more heat will be a big difference, "Huang Tao said.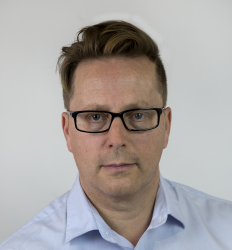 Latest posts by Houses and Holes
(see all)