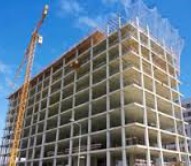 An burgeoning apartment construction boom is developing in Sydney.
Yesterday's dwelling approvals data from the Australian Bureau of Statistics (ABS) showed the number of apartment approvals hitting a record 25,517 units in the year to February 2014, with the total number of approvals (36,930) also just below 30-year highs when not adjusted for population growth (see next chart).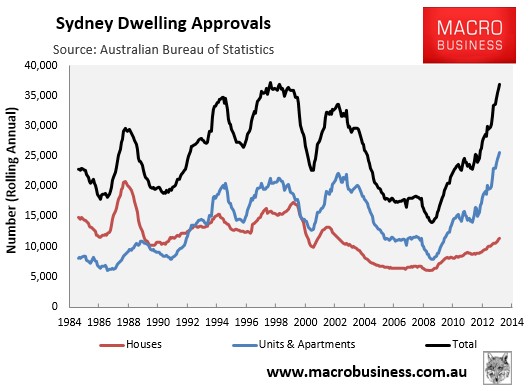 Sydney's dwelling construction market has well and truly shifted away from houses, with the share of approvals in units and apartments hitting a record 69% in the year to February: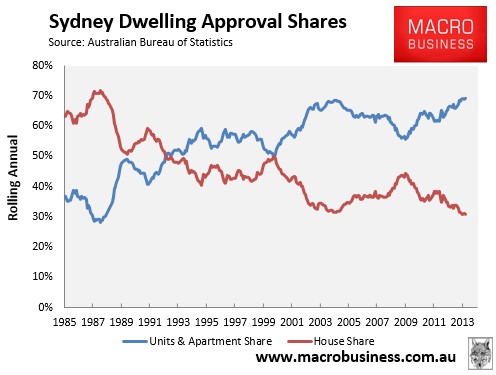 The surge in apartment construction is welcome.
The rate of dwelling construction in New South Wales (read Sydney) has slumped over the past decades, creating a structural housing shortage that has contributed to upward pressure on prices and rents: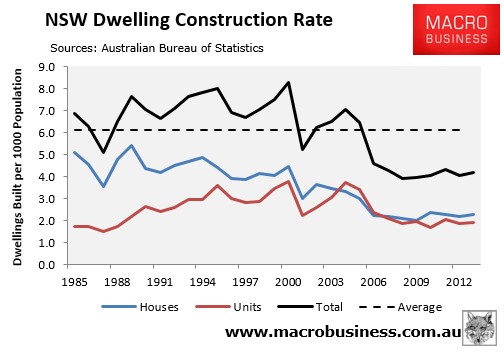 The situation has obviously been exacerbated by the strong population growth experienced in Sydney since the mid-2000s: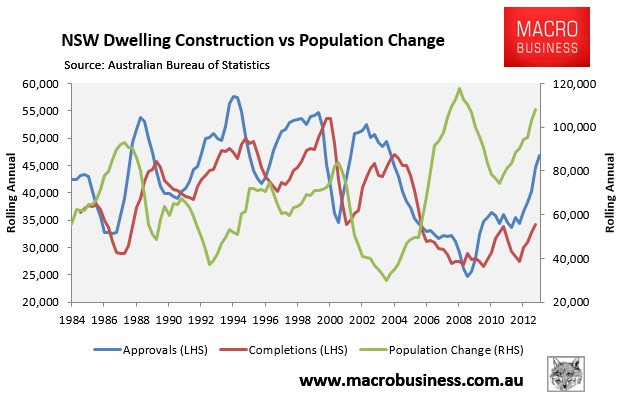 Given the inherent lag between approvals and actual construction, illustrated clearly above, 2014 and 2015 are shaping up as very good years for Sydney home builders.
unconventionalecono[email protected]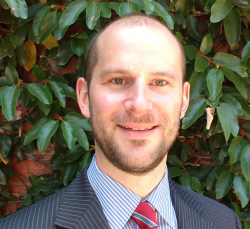 Latest posts by Unconventional Economist
(see all)