From the RBA today:
The Reserve Bank of Australia has launched this year's RBA/ESA Economics Competition, in conjunction with the Economic Society of Australia (ESA) and the UNSW Economics Society.

The competition invites students to write an essay on a topical economic issue affecting Australia.

This year, the competition topic is Australian Productivity Growth. Judges will be looking for entries that consider the key factors that have influenced productivity growth, which has slowed markedly since the mid-2000s compared to the strong pace during the previous decade. Students are also asked to consider the economic implications of productivity growth and potential ways that government policy can address the productivity slowdown.

Prizes for first and second place are $2,000 and $1,000 respectively. A $500 prize will be awarded to the best essay from a first-year student.

The competition is open to students who are currently enrolled in an undergraduate program at an accredited university in Australia. Entries must be submitted by Wednesday, 6 August 2014.

For more details about the competition, students should refer to the information pack on the Economic Society of Australia and the UNSW Economics Society websites.
I write my submission this morning:
I would describe the recipe this way. In a small and overly-concentrated economy with an increasingly narrow tradables exposure there are less and less competitive forces in play in the economy. Add in a strong labour movement, powerful entitlement culture and a rentier structure to politics in which incumbents in both labour and capital block reform. Sprinkle with a large and persistent land bubble to ensure inflationary pressure on fixed costs and voila, one beautiful productivity-resistant chocolate cake that feeds and fattens complacency in a population increasingly unable to rise from the couch.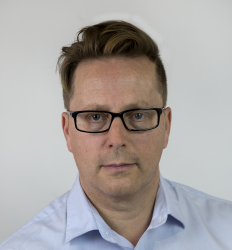 Latest posts by Houses and Holes
(see all)