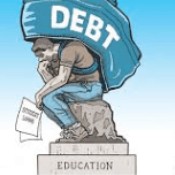 The Conversation has today published an article by Scott Bowman, Vice-Chancellor and President at Central Queensland University, who advocates the government selling-off the $30 billion of outstanding HECS/HELP debts, arguing that it would get the Government out of a financial pickle without harming students:
The cost of the national student loan debt held by the federal government has gathered pace to pop the A$30 billion mark, perpetuating rumours that a debt sale could be on the cards. Should that happen, it wouldn't be a bad thing for students…

Here's what would happen if the HELP debt were securitised. Students would still enter into a loan contract with the government, as they always have. The government would still be the financier of that loan – that would remain unchanged too. And the government would continue being the collector of debt repayments through the Tax Office.

What would be different is that the Commonwealth would sell the rights to its $30 billion stream of long-term debt repayments at a reduced price of, say, $15-$20 billion today. Yes the government short-changes itself a little in the process, but it removes debt from its books while receiving an immediate cash injection – as opposed to waiting years to see that money trickle in.

In this scenario, nothing changes for the students. They continue to make their repayments to the ATO, most commonly via salary garnishing. But the ATO then hands that repayment to a bank that bought the right to the debt.

Not only is this the only option that spares students, but it gets the government out of its financial pickle as well. The bank wins because they love holding other people's debt and since they don't have to go to the polls every three years, they can afford to be patient…
Let's be clear, selling-off Australia's HECS/HELP debts would likely worsen longer-term Budget finances. Because HECS debts do not have interest (except CPI increases), by definition the sale would be at a significant discount to face value: $15 to $20 billion according to Bowman. So, while the Government would receive some funds up-front, it would lose the ongoing cash flow as loans are repaid – in effect substituting a future income stream for a much smaller lump-sum.
Given that any HECS/HELP privatisation would likely involve selling the debt to investment banks, we can also presume that it would be heavily weighted in their favour, not taxpayers'. After all, why else would an investment bank participate unless large profits were on offer?
When you think about it, the whole idea of exchanging a $30 billion asset for a $15-$20 billion asset is pretty stupid, and would be a form of fiscal vandalism.
In October last year, Treasurer Joe Hockey hosed-down speculation that the Government would privatise HECS, announcing that it "is not current Coalition policy". Let's hope the Coalition's position has not changed.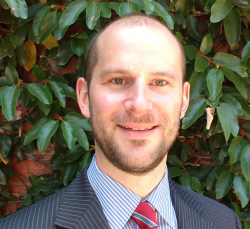 Latest posts by Unconventional Economist
(see all)