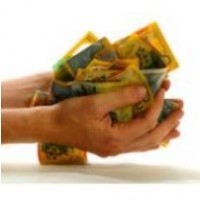 The Australian Finance Group (AFG) has released its Competition Index for March 2013, which revealed that major lenders continue to dominate mortgage lending, despite some recent market share gains by non-major lenders (see below tables).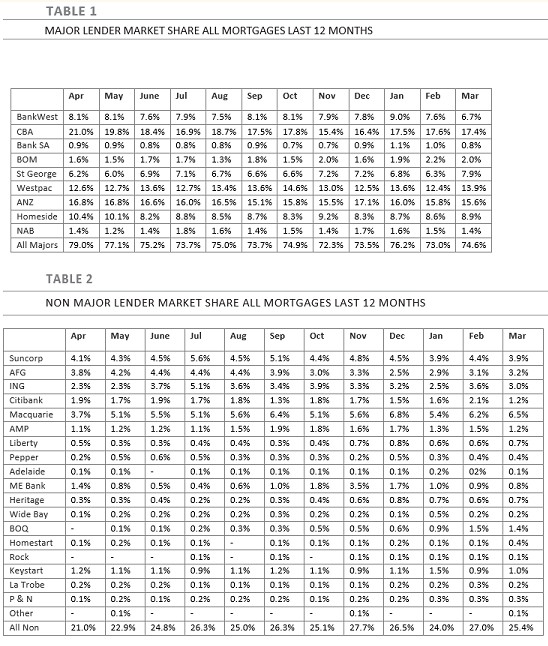 According to AFG:
 "Competition has been partly restored in the past two years, with non-major lenders being quite agile in targeting specific products and markets.  But they are finding it a struggle to challenge the overall dominance of the major lenders.  Collectively they still only account for around a quarter of all new home loans each month"…

Macquarie Bank has emerged as the most successful non-major lender if the home loan space over the past year, growing from 3.7% of all home loans in April 2013 to 6.5% last month. (Total mortgages processed by AFG in March 2014 were $4,048 million).  Macquarie is strongest in the refinancing and investor sectors, where it accounted for 9.7% and 7.3% of all loans respectively last month.

Among major lenders, CBA and Westpac both accounted for 24% of all home loans processed by AFG, while ANZ accounted for 15.6% and NAB 10.3% (figures include their subsidiary lenders).
Meanwhile, Fairfax's Clancy Yates is today reporting that mortgage competition is heating-up, with lenders climbing over each other to sell mortgages and expand their market share, crushing loan margins in the process:
With banks offering hefty discounts to new borrowers, [NAB] group executive Gavin Slater said the pricing of new loans was subtly crimping the bank's margins from mortgages, a trend that is likely to continue…

''If I had to predict the future, I don't see margin spreads going the other way… I don't see them going up. I think margin pressure is a fact of our industry and I think it reflects competition''…

Bank of Queensland chief executive Stuart Grimshaw this month likened loan competition to an "abattoir" and suggested credit standards were slipping…
If Saul Eslake's 50 Years of Housing Policy Failure presentation showed us one thing, it was that cheaper and more readily available access to credit, along with other demand-side measures aimed at promoting "housing affordability", have done absolutely nothing to improve access to housing. Despite the massive decline in interest rates and improved access to credit, as well as the myriad of subsidies to first home buyers, the home ownership rate has decreased over the past 50 years (see next chart).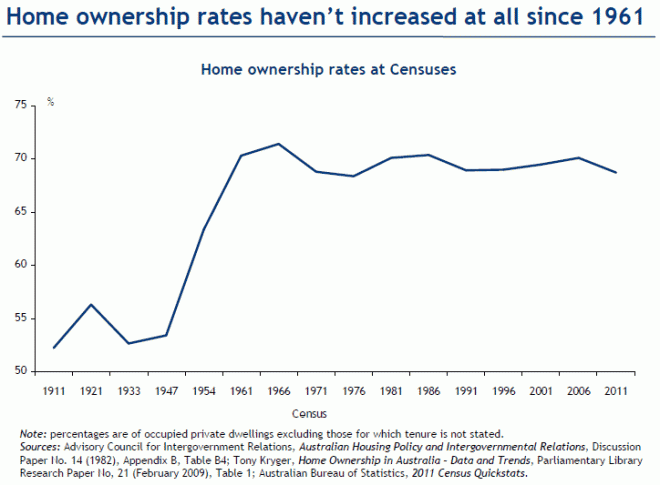 Indeed, under Australia's constipated planning system, increased mortgage competition and the relaxation of lending standards offers minimal benefits to home buyers and the economy more generally, since the extra capacity to borrow would soon be capitalised into higher home prices.
At the same time, the relaxing of lending standards increases risks to the financial system, increasing the prospect that tax payers could be called upon to support the financial system in the event that the housing market experiences a significant correction.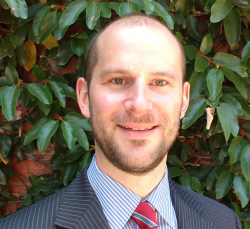 Latest posts by Leith van Onselen
(see all)