From Credit Agricole:
The ECB's assessment of price and activity conditions was fairly unsurprising. March HICP inflation was dragged down (to a record low of 0.5% YoY) by calendar and base effects; long-term inflation remain anchored; the recovery remains intact despite external risks; and weak credit flows to the private sector are a consequence of the necessary cleaning of banks' balance sheets. In other words, risks to the medium-term outlook for price stability might be rising, but there is no reason to panic, or so goes the ECB's narrative. Moreover, the hope remains that an improved policy transmission will lead to a de facto easing of monetary conditions as low rates are increasingly passed on to the private sector. The surprise came from other changes to the introductory statement as well as the overall dovish tone of the press conference. President Draghi managed to avoid too large a disappointment by hinting more explicitly at those radical steps the Governing Council might take if inflation continues to undershoot. ECB median staff forecasts already at risk after one month of data.

More specifically, the second paragraph of the introductory statement was completely changed and is worth reading in full (emphasis ours):

"Looking ahead, we will monitor developments very closely and will consider all instruments available to us. We are resolute in our determination to maintain a high degree of monetary accommodation and to act swiftly if required. Hence, we do not exclude further monetary policy easing and we firmly reiterate that we continue to expect the key ECB interest rates to remain at present or lower levels for an extended period of time. This expectation is based on an overall subdued outlook for inflation extending into the medium term, given the broad-based weakness of the economy, the high degree of unutilised capacity and subdued money and credit creation. At the same time, we are closely following developments on money markets. The Governing Council is unanimous in its commitment to using also unconventional instruments within its mandate in order to cope effectively with risks of a too prolonged period of low inflation".

Finally, the reference to "inflation rates [returning] towards levels closer to 2%" was dropped from the first paragraph, a change that goes beyond the cosmetic, in our view, and highlights the growing concerns within the Council that risks to price stability will eventually shift to the downside. Whatever the reasons behind the March HICP surprise, the fact is that the staff projections already look off track after only one month of data.

During the press conference, Draghi described the "ample and rich" discussion the Council had on all those available tools, which included QE (the first "explicit" discussion they ever had on this topic) as well as negative rates, another targeted or untargeted LTRO, or a suspension to SMP. As regards the latter two options, however, the Council discussed them only "briefly" and would likely consider them only if liquidity conditions were to deteriorate more markedly.

Finally, Draghi also insisted on the fact that conventional measures had not been exhausted yet, suggesting that a policy rate cut remained very much on the table.

We think that the updated staff forecast to be published in June would provide them with the perfect excuse to ease, and therefore we continue to see room for a (small and last) rate cut in June.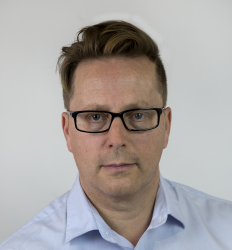 Latest posts by Houses and Holes
(see all)