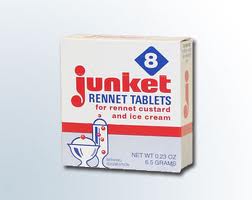 Ah yes, the junket, an age-old way to get positive coverage of your issues in the media. Today we have masterful execution of such from the Australian Petroleum Production & Exploration Association (APPEA) with it's finger prints all over Fairfax's LNG coverage.
First it's Jennifer Hewitt:
For a man responsible for more than $80 billion worth of investment into the Australian economy, Roy Krzywosinski has a genially understated style.

But Chevron's chief executive can't help but sound frustrated at how hard that process has been – and how much harder it will be in future to invest yet more into Australia's liquefied natural gas industry.

That sort of risk-reward calculation occurring among major global LNG companies is largely hidden from public attention, especially in non-resources-based states. That's even though Australia is home to seven of the 14 LNG projects under construction in the world. Within the next few years, this should make Australia the largest LNG producer globally and mean around $13 billion in annual tax payments by 2020.

What is at stake, though, is the very real prospect that Australia is losing the race to attract a second wave of such investment – as well as the long-term supply of skilled jobs and taxes that would produce.

That should represent a truly alarming risk for a country still trying to figure out how to balance its budget and solidify its economic prospects. The dollars and jobs involved make the months of argument over subsidies for car manufacturing, let alone SPC Ardmona, seem minuscule in economic significance.
And on the panegyric flows. There are potentially some points of interest in the piece about union powers etc but, really, how can they be taken seriously when the entire trip was funded by the gas lobby?
James Massola at the SMH got his slice too and delivered nicely for David Byers head of APPEA:
Mr Byers also highlighted data from the Australian Mines and Metals Association that showed an offshore barge welder's wages had grown 44 per cent from 2007 to last year, from about $280,000 to $400,000, while a cook's wages had risen from about $240,000 to about $350,000 in the same time.

Chevron Australia managing director Roy Krzywosinski said his company, which is the lead operator in the $54 billion Gorgon LNG project and $29 billion Wheatstone LNG projects in Western Australia, wanted structural changes to industrial relations laws.
Again, how can this be taken at face value? Both pieces acknowledge in the small print that both journalists:
…travelled to Western Australia as guest of the APPEA.
But both should repeat the moniker in full in the disclosure. Better still, ban the practice outright.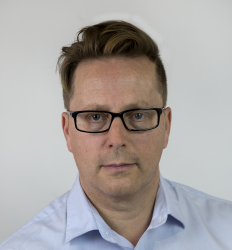 Latest posts by David Llewellyn-Smith
(see all)