From the FT:
Western governments struggled to present a united front to Moscow over the crisis in eastern Ukraine as pro-Russia separatists seized further government buildings in cities and towns in the region and defied a deadline from Kiev to surrender.

Oleksandr Turchynov, Ukraine's acting president, appealed to Ban Ki-moon, UN secretary-general, to deploy peacekeepers to the region a day after his government promised to take military action against the separatists.

In an attempt to placate anti-Kiev sentiment, and in a markedly more conciliatory line than on Sunday, he also said the authorities were "not against holding a referendum" to allow residents of the east a say in determining the country's fate.

His offer came as pro-Russian demonstrators refused to leave government buildings from up to 10 cities and towns in eastern Ukraine despite the government's threat to deploy the military against them.

EU foreign ministers met in Luxembourg to discuss possible economic sanctions against Russia but did not impose punitive measures. Germany, Italy and Spain did not want to antagonise Moscow ahead of Thursday's meeting in Geneva between Ukrainian, Russian, EU and US foreign ministers.
Ukraine is being dismembered and Europe won't do squat lest it risk the flow of Russian gas. Only the Ukrainians can force the issue but they'll have to die to do it.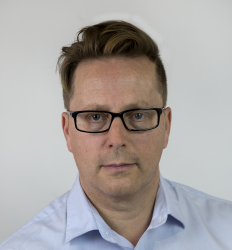 Latest posts by Houses and Holes
(see all)