Jennfier Hewitt's gas junket, paid for by the Australian Petroleum Production & Exploration Association (APPEA) delivers again today with another headline story bashing those in the way of gas development:
Colin Barnett insists he is a realist but he doesn't easily give up on his dreams. Or on his threats to those who get in the way.

So rather than giving a polite welcome to the oil and gas industry's conference in Perth and an optimistic talk about growth prospects, the West Australian Premier decided to provide thousands of delegates with a bracing lesson in hardball politics.

…He argued the gas industry there had got itself into a PR disaster and that it was a "hard narrative" to promote increased production and exports but falling domestic supply and higher prices for consumers.

"I'm a politician, I'm pretty good at selling a story," he said. "I find that one tough to sell. You can't say to people gas production is going up and by the way your supplies are going down and the price is going up."

That is true enough and Barry O'Farrell will be cheering his new supporter across the country.

But Barnett's real target for chastisement is in his home state.

That is because the Premier is still smarting over last year's decision by Woodside and its partners in Browse to abandon any idea of building a liquefied natural gas plant at James Price Point near Broome.
That may or may not be true, but given Hewitt is only there because APPEA paid for the junket, the article should be appropriately discounted. I note as well that the disclosure makes no reference to  the Australian Petroleum Production & Exploration Association, only using the acronym.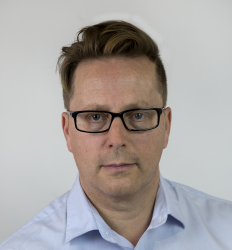 Latest posts by David Llewellyn-Smith
(see all)