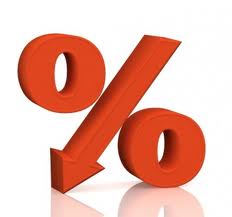 From the AFR, Genworth has launched its IPO:
Lead broker Goldman Sachs said the Australian business was worth $1.9 billion to $2.4 billion, or 0.8-to-1-times the company's book value.

It forecast Genworth to record $235 million net profit after tax in the 2014 financial year, and said the valuation implied an eight-to-10-times on a price-to-earnings basis.

…Goldman Sachs said Genworth had been able to increase prices in four of the past six years, which had driven a significant increase in the return generated by policies written since 2010.
That's the main argument in favour of the business. It has a lot of pricing power as a duopoly. However, as I've said before, this baby is for the wild at heart given it insures the highest risk mortgages in Australian housing. The Australian operations data is available here.
David Llewellyn-Smith is Chief Strategist at the MB Fund and MB Super. David is the founding publisher and editor of MacroBusiness and was the founding publisher and global economy editor of The Diplomat, the Asia Pacific's leading geo-politics and economics portal.

He is also a former gold trader and economic commentator at The Sydney Morning Herald, The Age, the ABC and Business Spectator. He is the co-author of The Great Crash of 2008 with Ross Garnaut and was the editor of the second Garnaut Climate Change Review.
Latest posts by David Llewellyn-Smith (see all)