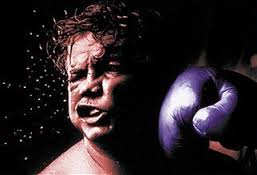 There are three articles around this morning aimed at the big banks and the Murray Inquiry. Opening us up is Chris Joye who slams everyone, quite rightly, but especially Ian MacFarlane:
Consider, for example, how rapidly our "game-keepers" become "poachers": the last two Reserve Bank of Australia governors, Ian Macfarlane and Bernie Fraser, and the last two Treasury secretaries, Ken Henry and Ted Evans, all joined banks' boards – ANZ, ME Bank, NAB, and Westpac – after leaving office. The second in charge at Treasury, David Morgan, became Westpac's chief executive in the 1990s and 2000s.

…Macfarlane also claims the 2008 and 2009 shocks that resulted in the bigger banks seeking government guarantees of their wholesale debts – most smaller banks did not use them – "[were] a liquidity crisis, not a solvency crisis".

…If a private company needs a government to "guarantee" it will not default on its debts to raise money to replace bonds falling due, as ANZ did (but, notably, Qantas was denied), it is unambiguously dealing with a solvency problem. The government guarantees of deposits and bonds, combined with the ability of banks to borrow large amounts of emergency cash directly from the RBA, prevented them from trading insolvent during an acute liquidity crunch.
Exactly right and that's what this inquiry should be about, above all else. Someone should ask David Murray his view. Meanwhile, the IMF has spanked David Murray's championing of reduced capital requirements via José Viñals, financial counsellor at the IMF who said of global domestic systemically important banks (D-SIB) rules that:
…"They are designed not only for countries which went through problems in the past crisis, but also in places which didn't suffer from the crisis," Mr Viñals said.

"For those countries that didn't suffer through the crisis, it will put them on a solid basis to be more resilient going forward, because we cannot anticipate the future and we don't know where the shocks are going to come from."

"Australia is a member of the Financial Stability Board where these financial regulations have been discussed and agreed to."
Actually, APRA is already allowing the big banks to game the D-SIB rules so what we're really debating is whether or not the banks will be allowed to cut their capital requirements from current paltry levels. Finally, AMP has entered a submission suggesting the opposite would be good:
Wealth giant AMP is urging the government to consider higher capital charges for Australia's largest banks, making it the latest financial services firm to call for action to curb the big four's dominance.

…AMP's comments suggest the planned changes do not go far enough – echoing arguments from Bank of Queensland, Bendigo and Adelaide Bank and ME Bank.

''The significant market share of the four major banks means they could be considered 'too big to fail' and that their failure would potentially pose a fiscal risk.''
And so we come full circle, back to you, the exceedingly generous Australian tax-payer, the one who is really on the end of the beating.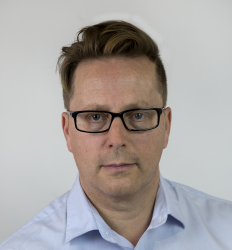 Latest posts by David Llewellyn-Smith
(see all)