And on it rolls:
Veresen said that it has received a conditional order from the U.S. Department of Energy (DOE) to export liquefied natural gas from the proposed Jordan Cove LNG export terminal to those countries that do not have Free Trade Agreement (FTA) status with the United States.

Under the DOE order, Jordan Cove is permitted to export natural gas to meet Jordan Cove's initial LNG capacity production of 6 million tonnes per annum (mtpa), with commercial LNG production targeted for early 2019. The DOE authorization is for a term of 20 years, commencing on the date of the first export.

Typically referred to as non-FTA countries, this includes numerous LNG consuming markets throughout Asia Pacific and South America.  Among significant LNG importing countries, only South Korea, Singapore and Chile have FTA status with the United States. In late 2011, Jordan Cove LNG received DOE authorization to export up to 9 mtpa of LNG to those countries that currently have such FTA status.

"Receipt of DOE approval to export to U.S. non-FTA countries completes a key development milestone for Jordan Cove and brings us one step closer to making a final investment decision," said Don Althoff, President and CEO of Veresen. "The next critical path item from a regulatory perspective is authorization from the U.S. Federal Energy Regulatory Commission to commence construction."
This is the seventh recent approval and brings LNG freed up for North Asia to 60 million tonnes per annum. This news is made worse by the fact that Jordan Cove is a green fields project. Only brown fields have been approved to date. The US shows no sign of slowing up on these approvals. On the contrary.
Here is the DOE's ongoing list: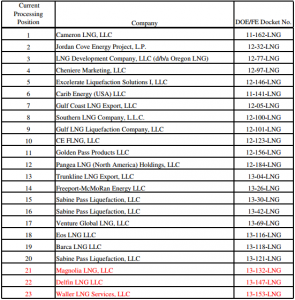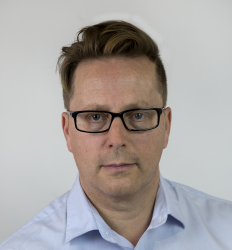 Latest posts by David Llewellyn-Smith
(see all)