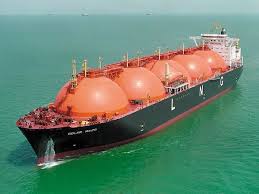 The AFR's John Kehoe, who has some talent, has a good take on the Ukraine's impact on LNG:
The political and security crisis in the Ukraine is ramping up momentum for the United States to lift its ban on gas exports, a policy change that would shake up global energy markets.

Natural-gas rich Russia supplies about 60 per cent of Ukraine's gas and about one-third of the gas used in Europe, a heavy dependence that has given President Vladimir Putin considerable strategic power in the region.

Russia's military takeover of the Crimean Peninsula in Ukraine has ignited a renewed push among Congressional Republicans and energy executives for the US to remove regulatory barriers that currently severely limit natural gas exports.

…House Energy and Commerce Committee chairman Fred Upton called for swift action from the administration on LNG exports.

"The Department of Energy's approval process for LNG exports is unnecessarily putting our allies at the mercy of Vladimir Putin," Mr Upton said.

"Now is the time to send the signal to our global allies that US natural gas will be an available and viable alternative to meet their energy needs."

While any impact from US exports would probably take several years due to the need to build export infrastructure and sign supply contracts, over time it could change the pricing of gas on the world market.
It's not all one way, though. Reuters reports that:
U.S. Senator Edward Markey introduced a bill on Thursday to make the Obama administration's approval of liquefied natural gas (LNG) exports more complicated, saying expedited permits will not help Ukraine and Europe manage Russia's control of fuel supply.

…The American Natural Gas Security and Consumer Protection Act would require the Department of Energy to weigh the impacts of proposed exports on consumers, theeconomy, and foreign policy.

The bill sponsored by Markey, a Massachusetts Democrat, faces an uphill battle in both the Senate and the Republican-led House of Representatives. But it is evidence of a growing debate on whether exports of gas and crude from the U.S. energy boom can be used as diplomatic tools to fend off moves by Russian President Vladimir Putin.
The White House appears to have fobbed both off by declaring the Department of Energy will continue to make the decisions.
We might hope they continue to approve the projects because if not, according to The Australian, gas prices could go to nightmare highs at home:
EAST coast natural gas prices could soar to a hefty $18 per gigajoule, or five times traditional prices, if $70 billion of coal-seam gas export projects being built at Gladstone in Queensland are unable to meet LNG contracts with their own gas and are forced to chase other supplies.
The potential scenario has arisen after spot LNG prices in Asia reached a record last month and doubts persist over the amount of gas the three LNG projects, which are due to start exporting from Gladstone's Curtis Island this year, will have access to in their early years.

Analysts say if the record spot LNG prices of $US18.70 ($20.77) per gigajoule prevail at a time when one or more of the LNG projects does not have enough gas to fulfil export contracts, it would be economic to buy any east coast Australian gas at prices close to $18 per gigajoule at Gladstone.

…Adelaide consultants EnergyQuest yesterday said that once the six giant freezers, or trains, are complete on Curtis Island, operating costs will be low, with about $3 per gigajoule required for processing and shipping gas to Japan.

"If an LNG plant has the opportunity to supply spot cargoes at $US20 (per million British thermal units), or if it is short of supply and would otherwise need to buy spot cargoes, it would be willing to pay up to $17.67 per gigajoule at Gladstone," EnergyQuest chief executive Graeme Bethune said.
This is more alarmist than I would be. Any price spike of this nature would be very short term. Opex of $3 $3 per gigajoule for freezing and shipping are under-estimated in my view (more like $5 is accurate) and clearly don't factor in the capex costs either so theses purchases would essentially be being made at a loss if sustained.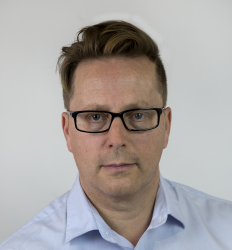 Latest posts by David Llewellyn-Smith
(see all)