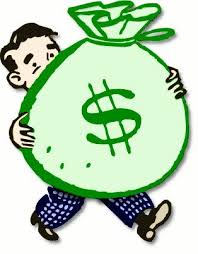 From The Australian:
The mining tax that was originally forecast to produce $4 billion in revenue this financial year has raised just $232 million…an analysis by The Weekend Australian shows the tax has failed to raise revenue even though the profits of the three big iron ore miners soared by 81 per cent and the price of the commodity rose to more than $US130 a tonne.
The miners made combined half-year profits of $US14.58bn, compared with $US8.04bn a year earlier…BHP was the only big iron ore miner to pay the minerals resource rent tax in the six months to December 31.

The Coalition is likely to win the support of enough crossbench votes to repeal Labor's MRRT in the new Senate, which begins sitting after July 1.

The Palmer United Party, Democratic Labour Party, Liberal Democratic Party and Family First all support scrapping the tax on iron ore and coal.
It might have been useful if The Oz had offered a reason for why the tax failed to raise revenue. It is likely because the original tax design was altered by BHP, Rio, Xstrata and the Gillard Government to allow the inclusion of market values for mines. That means that the miners can claim depreciation from a valuation that includes the rent that is supposed to be taxed. Thus, it is neutralised.
Sooner or later, that depreciation would also have run down, at which point the MRRT might actually have worked. No longer.
That Clive Palmer is now set to vote down the tax, and will directly benefit personally from doing so, is a fitting end to an episode of rentier capitalism of truly magnificent proportions.