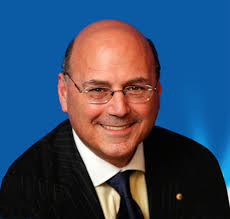 Here's a nice little video from Geoff Winestock at the AFR explaining the hot water rising around Assistant Treasurer Arthur Sinodinos.
This is a bad enough look for the Government but add in Mr Sinodinos' very public proposal to gut FOFA reforms, which have been described elsewhere as favouring the same big banks for which Mr Sinodinos has previously worked, and this takes on the outline of a systemic question about the integrity of a legislative process that allows the free movement of public servants between government and big business.
Whether or not that is the case here I don't know but in economic terms such an outcome is called "regulatory capture", when the regulated exercise undue influence over the regulator.
Anyways, here is Michelle Grattan at The Conversation calling for Mr Sinodinos to stand aside:
Tony Abbott is publicly backing Arthur Sinodinos remaining in situ but it would be better for the Assistant Treasurer to stand aside while the ICAC inquiry is on.

That would meet the requirements of both propriety and politics. It would serve the interests of the government and probably of Sinodinos himself.

As a minister Sinodinos is in a sensitive area which covers a range of financial legislation, making him a bigger political target until his name is cleared.

The opposition is demanding he give the Senate a full explanation of his role in Australian Water Holdings – of which he was a director and then chairman – a company that had financial links with the notorious Obeids.

It is raising questions about the statement he made to the Senate last year on his involvement. Sinodinos declines to make another statement, simply saying he'll appear at the Independent Commission against Corruption's inquiry, which is into "allegations of corrupt conduct involving public officials and persons with an interest in Australian Water Holdings".

"Watch this space," he told the Senate on Tuesday, using one of his favourite phrases – he declared he would be vindicated in terms of what he'd said previously.

ICAC heard this week from counsel assisting the commission, Geoff Watson, that the true role in AWH of Sinodinos, who also held senior offices in the NSW Liberal organisation, "was to open lines of communication with the Liberal party".

As an AWH director he received an annual $200,000 for about 100 hours of work a year, and stood to gain an estimated $10 million to $20 million if a deal was reached with Sydney Water (in fact there was no deal in his time).

Watson said that "it's presently difficult to offer observations on the conduct of Mr Sinodinos", noting "he has other involvements" which would come under scrutiny in another inquiry.

Those comments left Sinodinos in limbo, as far as the inquiry is concerned.

Abbott is adopting from the start of his administration the stance that John Howard, after sacrificing a number of frontbenchers on the altar of propriety, later took up: sandbag anyone under attack or question.

Abbott has already done this with Assistant Health Minister Fiona Nash, in trouble over the behaviour of her (now former) chief of staff. The Nash affair received limited attention.

Sinodinos is another matter. He's a more important political figure and being caught up substantively in an ICAC investigation is always serious.

From Abbott's point of view, Sinodinos standing aside would get the matter as much as possible out of the political debate (though not necessarily out of the headlines, as the evidence comes) until the situation becomes clear.

And it would be a protection for Abbott if things did not go as he hopes and Sinodinos confidently predicts. The worst thing for Abbott would be to have to cut Sinodinos loose at some later point during the inquiry.

That Sinodinos is so highly regarded in government and Liberal circles makes it harder for Abbott – loyal by nature – to be tough- minded about what should be done.

From Sinodinos' own point of view, standing aside would make sense. It would remove him from the immediate political firing line. He could say he did not want the affair to be a distraction, and it would be seen as doing something for the team. (On the other hand, it would have been better done immediately – delay complicates things.)

Standing aside is different from resigning. It is conceding nothing except the proprieties. If and when he got the all clear from ICAC, his ministerial job would be waiting.

Their pasts have put both government and Labor in awkward spots in the debate.

In opposition, the Coalition was quick to demand purity in relation to questions of propriety. Now it's a different story.

On the other hand, Labor in power excused its own on the ground that due process should play itself out. It's notable that Bill Shorten has not called for Sinodinos to stand aside. He knows Labor double standards would be made the issue.

Asked whether he retained "full confidence" in the Assistant Treasurer, Abbott told parliament: "The short answer is yes."

He went on to say it was important to maintain "the highest possible standards in our public life" and stressed that "people should be in public life to serve our country and not themselves".

Abbott pointed out that the ICAC investigation "is relating to a company, not to any particular individual".

But this was a company of which Sinodinos was a director and later chairman, a pivotal position.

If he was ignorant of some things, like the Obeid family's financial connection, surely he should not have been. He ought to have been suspicious of being paid such a large sum for not doing a lot. Given his dual company and party roles, he should have spotted donations to the Liberals on the way out of the company or the way into the party. These donations, now being returned by the NSW Liberals, were extracted by the company's CEO from Sydney Water as "expenses".

In the Senate, the opposition on Tuesday ran into brick wall, with several of its questions to Sinodinos ruled out of order. The Liberals gloated – silly Labor, getting caught out under the standing orders. But ordinary people know these matters are issues of substance that must, eventually, be properly and fully explained. So, of course, do the Liberals.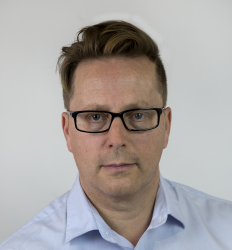 Latest posts by David Llewellyn-Smith
(see all)