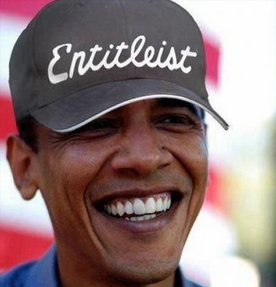 Yesterday I served a ladle of gruel over Roy Hill but today I'm going to defend Gina Rinehart from a bitchy MSM onslaught. From John Kehoe:
How Australia's richest person, mining heiress Gina Rinehart, secured a $US694 million ($764 million) loan from American taxpayers is surely one of the great ironies of the capitalist system.

The case is the latest example of a flaw in the United States political economy: what some see as crony capitalism.

Rinehart's mining group, Hancock Prospecting, last week signed off on a $US7.2 billion debt package for her highly anticipated Roy Hill iron ore project in Western Australia's Pilbara region.

There are 19 international lenders, including Australia's big four banks, in the syndicate. Government export credit agencies including the Ex-Im Bank in the US, as well as Japan and Korea, were crucial in helping the massive debt-funding deal over the line.

Commercial banks and bond investors were reluctant to shoulder all the risk.

The US Ex-Im Bank says it "assumes credit and country risks that the private sector is unable or unwilling to accept".

In return for the US government loan, Hancock Prospecting will purchase American mining and rail equipment from Caterpillar, General Electric and Atlas Copco. The Export-Import Bank says their involvement will "support" 3400 US jobs.

US conservatives have deep misgivings about the "corporate welfare" the Ex-Im Bank is dishing out, including to Rinehart.
Hmmm, well, I'm no fan of crony capitalism. But sourcing a loan from a US export-financing bank does not strike me as an especially outstanding example. No evidence is offered in the piece to suggest that Ms Rinehart has benefited unduly in receipt of the loan, which is a prerequisite for this to be a case of  "crony capitalism". There is only a quote from Heritage Action, a conservative American think tank that has also recently opposed unemployment benefits and raising the US debt ceiling:
Free-market political action groups such as Heritage Action are outraged that taxpayers have subsidised a loan for Australia's richest person and are propping up America's largest companies.

"Why are taxpayers subsidising a business deal between an Australian billionaire and titans of American industry?" Heritage's Dan Holler asks.

"If you have some sway in Washington DC, you can get financial terms that are backed up by taxpayers who will be 'on the hook' if something goes wrong," he adds.
Perhaps consistent but certainly not mainstream.
Export-financing banks are not, by definition, crony capitalism. Australia's own Export Finance and Insurance Corporation (EFIC) has served us well, sometimes lending great gobs of cash to big corporates, including recently to BHP and Rio for Escondida expansions. One has to substantiate the case of crony capitalism by proving that the loan is mis-allocated based upon elite relationships over more worthy endeavours, not just in the act of it happening.
Clearly there's an element of Ms Rinehart being hoisted on her own petard here given her own professed libertarianism. And I don't see Roy Hill as a great idea in the current circumstances but that does not make it corrupt. Indeed, sourcing foreign government money is quite a clever way around less enthusiastic sources of capital.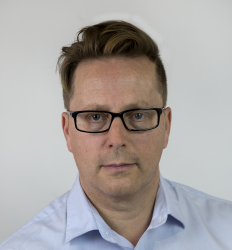 Latest posts by Houses and Holes
(see all)