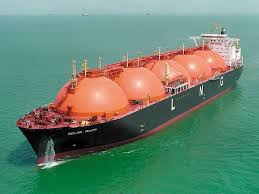 From the AFR:
Chevron has revealed it is marketing gas to underpin an expansion of its $US54 billion Gorgon liquefied natural gas project in Western Australia but has refrained from committing to a timetable to adding to the massive venture, which has suffered repeated cost blowouts and delays.

"As with other LNG projects around the globe, [the] Gorgon expansion will require LNG sales contracts to underpin an economic development," Mr Johnson said.

"Gorgon continues to make steady progress towards first LNG," Mr Johnson said, noting the initial project is now 78 per cent complete.

…On the $US29 billion Wheatstone venture, Chevron's second major LNG project in Australia, Mr Johnson said construction was 30 per cent complete.
A fourth train at Gorgon is the last LNG expansion that makes sense in Australia. It actually lowers the break even for the project.
It is interesting that Chevron is demanding contracts to underpin it. It has been unable to get contract commitment on the output from the first three trains above 65%, which is well below what such projects generally aim for above 80%.
A little game theory suggests that that failure may play a hand here in the marketing of the fourth train. Japanese and Korean clients have been bailing out of, avoiding, and talking down the contract system like there's no tomorrow, but it might be more tempting to sign-up if it involves a larger expansion in supply.
This could be a gambit to force a renewal of commitment to the contract system from the coalition of the unwilling!
Latest posts by David Llewellyn-Smith (see all)