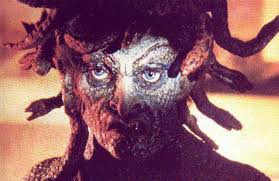 It's not just the Chinese that have stuffed up their northern WA investments. From the AFR, Gorgon appears set for more delay:
Shell – which has a 25 per cent stake in the massive venture, Australia's largest single resources investment – classified Gorgon in a presentation released overnight as a project starting up in "2016-2018." Only this week, Chevron restated its timing of mid-2015.

It also played down prospects for any early move to expand Gorgon, describing the status of the project to add a fourth production unit at the site on Barrow Island as "pause".

…The start-up date was originally the second half of 2014, but then slipped into early 2015, and now to mid-2015, at least under Chevron's official timetable. However, Shell's presentation signals it may be later still.
That'll presumably mean capex from the LNG magic pudding, although the launch date for export volumes is pushed back, obviously. No bad thing for Australia. Not so good for Shell.
David Llewellyn-Smith is Chief Strategist at the MB Fund and MB Super. David is the founding publisher and editor of MacroBusiness and was the founding publisher and global economy editor of The Diplomat, the Asia Pacific's leading geo-politics and economics portal.

He is also a former gold trader and economic commentator at The Sydney Morning Herald, The Age, the ABC and Business Spectator. He is the co-author of The Great Crash of 2008 with Ross Garnaut and was the editor of the second Garnaut Climate Change Review.
Latest posts by David Llewellyn-Smith (see all)