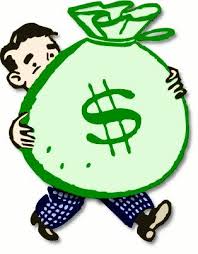 The AFR is reporting exclusively that:
The Australian Financial Review has learnt that at least two of America's top business groups are lobbying intensely behind the scenes to kill off or dilute the plan outlined by Treasurer Joe Hockey and agreed to by G20 finance ministers in Sydney last month.

US multinationals including Apple, Google, Paypal and Starbucks have been the public faces of aggressive ­corporate tax planning that has ignited an international response to tax base erosion and profit shifting (BEPS).

The National Foreign Trade Council and US Council for International Business have written to express their concerns to the bodies steering the reforms: the G20 member countries and the Organisation for Economic Co-­operation and Development.

Powerful US business interests are also pressuring the Obama administration not to sign up to the changes or to water down the proposals. The US Treasury said on Saturday it "fully supports the G20's efforts to combat tax avoidance by multinational firms and raise standards around the world".

However, in Washington there are doubts that pro-business Congressional Republicans, who receive political donations from big companies and are sceptical of multilateral institutions such as the Paris-based OECD, will ratify an international agreement into domestic law. One of the major concerns of US business is that existing offshore investments made under the current rules will be adversely affected by global changes to complicated cross-border tax rules.
Transfer pricing is the major issue. Multinationals mis-price cross-divisional transactions to boost and reduce their profit margins not according to actual pricing but in reference to different tax jurisdictions. In short, a firm can make motza in Australia, using and degrading Australian infrastructure and services, yet pay no tax because the profit shows up in low-taxing Djibouti or similar.
Rent-seeking 101.