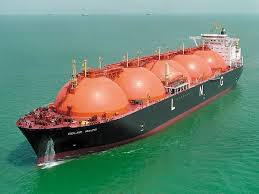 From Platts today, Canada has approved four huge LNG export terminals all on its West coast:
The four facilities–Pacific Northwest LNG, Prince Rupert LNG, WCC LNG and Woodfibre LNG–were previously approved by Canada's National Energy Board in December 2013.

The licenses cover the export of up to 73.38 million mt/year of LNG, or about 3.43 Tcf/year.

Woodfibre LNG, proposed by Pacific Oil & Gas, would export up to 2.1 million mt/year from its facility in Squamish, with an in-service date of late 2016. The project is still undergoing an environmental assessment at the provincial level.

Pacific Northwest, proposed by a consortium of Petronas' Progress Energy Canada, Japex, and Petroleum/BRUNEI, would export 19.68 million mt/year from a site on Lelu Island near Prince Rupert, with an in-service target of late 2018. It is still undergoing provincial and federal environmental assessments.

WCC LNG is proposed by ExxonMobil Canada and Imperial Oil Resources, with a plan to export 30 million mt/year from a site yet to be chosen in the vicinity of Kitimat and Prince Rupert. Pending final approvals, the project is planned to be online sometime in 2021-2023.

Prince Rupert LNG is a project of BG Group proposed for Ridley Island near Prince Rupert, with exports of 21.6 million mt/year once operations begin in 2021. Provincial and federal environmental assessments for the project are underway.
That's more than all US approvals to date combined and all are greenfield projects. Many don't yet have customers and haven't made final investment decisions so remain speculative. Very roughly speaking, British Columbia gas is thought to have a break even point somewhere around $11mmbtu, below Australian projects. But if multiple project go ahead it's fair bet that will rise via major input cost inflation!
Meanwhile, there's better news on delays in the US approval process. From the FT:
New plants for exporting liquefied natural gas from the US have been held up by regulatory delays as government agencies have failed to assess issues such as environmental impact as quickly as the projects' backers had hoped.

European countries' interest in importing US LNG has been sharpened by the rise in tensions with Russia, but there is still only one export project that has begun construction.

The plans are also coming under growing pressure from environmental groups.

LNG export plants need two sets of approvals: from the Department of Energy to sell gas overseas and from the Federal Energy Regulatory Commission to show that they will meet environmental, safety and other regulations.

President Barack Obama's administration has stepped up the pace of approvals for export permits for worldwide sales over the past 12 months, awarding six more across five sites, but the approvals from Ferc have not shown a similar pick-up.

Two projects, Cameron LNG in Louisiana and Freeport LNG in Texas, had hoped to secure approval last year, but both have received their first draft environmental impact statements only this year, and face months of consultation before a decision is expected.
I only expect real delays on the greenfield projects, too date that's only Jordan Cove.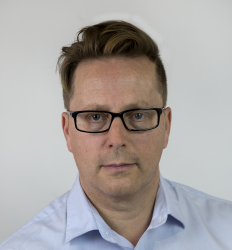 Latest posts by David Llewellyn-Smith
(see all)