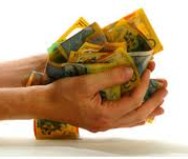 From Fairfax's Clancy Yates comes news today that Australia's banks are increasingly offering cashbacks to home buyers in a bid to sell mortgages and expand their market share:
Among the major banks, NAB's UBank is offering new customers $2,014; the Commonwealth Bank has a $1,000 rebate for first home buyers; Westpac-owned St George, Bank of Melbourne and BankSA are all offering $1,250 to new customers; and ANZ is offering up to $1,000 to cover the costs of customers who switch banks.

Non-bank lender Better Choice is seeking to tap into concerns about fuel prices by offering new customers discounts of between 10c and $1 a litre on petrol, depending on how much they borrow.

Several of the offers have been launched in the opening months of 2014, as banks scramble to win new customers in an environment of very cheap credit.

Mortgage Choice chief executive Michael Russel, who has worked in mortgage broking for 13 years, said banks made these offers from time to time but he had never seen so many cash inducements being offered.

"I cannot recall this many banks offering this many cash rebates at the same time," Mr Russel said…
From a marketing perspective, offering cashbacks make sense. Rather than lowering interest rates, which would need to be passed on to all borrowers, the banks can instead target incentives at new business and grow their market share at lower cost.
There is also the question of whether such cashback offers enable the banks to skirt capital rules by effectively lowering headline loan-to-value ratios, reducing their capital adequacy requirements in the process. Such cashbacks have been used by Canadian banks – albeit on a much larger scale – to side-step CMHC rules by offering 5% to 7% cash-back offers, thus effectively providing 100% finance.
Regardless, cashbacks are yet another tool for Australia's banks to pour more credit on the housing bonfire.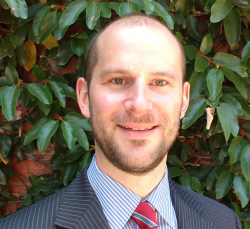 Latest posts by Unconventional Economist
(see all)