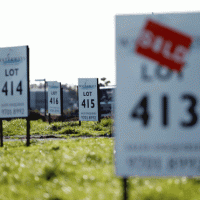 I have shown previously that the escalation of Australian housing values since the late-1990s has been caused, primarily, by an increase in land values rather than construction costs (see below chart).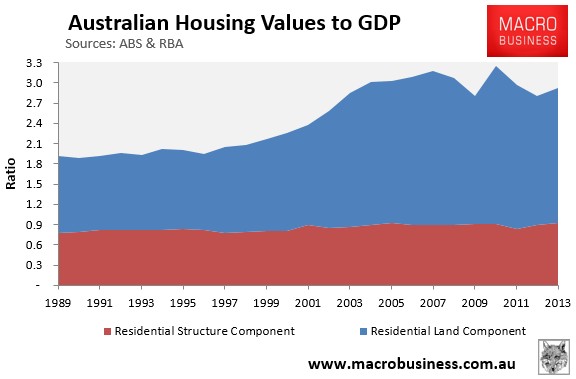 Now RP Data has released new statistics showing the extraordinary (literally) escalation of land costs across Australia's capital cities, with median lot prices jumping by 6.9% in the year to August 2013 to the highest level on record ($249,000). Median lot prices have also risen nearly five-fold over the past 20-years: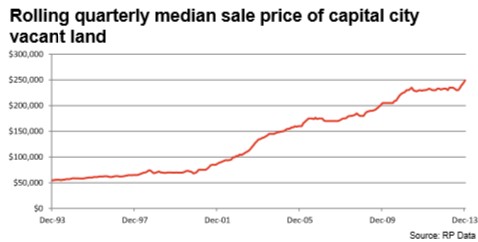 At the same time as land prices have skyrocketed, lot sizes have shrunk, meaning that buyers are paying much more but receiving less in return. According to RP Data, the median lot size 20 years ago was just over 700 square metres, whereas today it is just 500 square metres: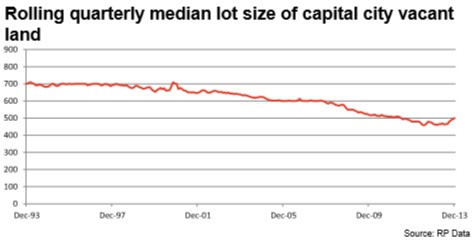 Accordingly, the cost per square metre has exploded from $76.47 per square metre in 1993 to $507.70 per square metre currently – an increase of 564%!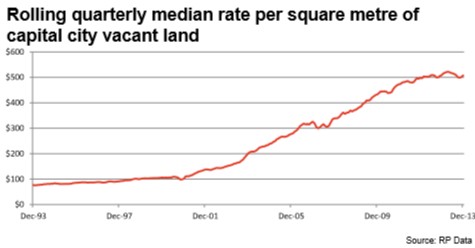 A breakdown of costs by major capital is shown below: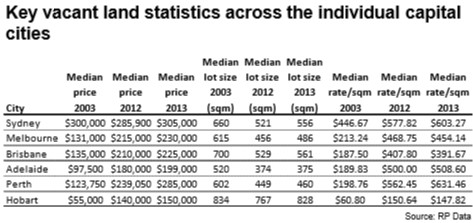 If ever there was a time to relax artificial restraints on land supply and the first-user-pays-all principle, as well as introducing a broad-based land tax, it is now.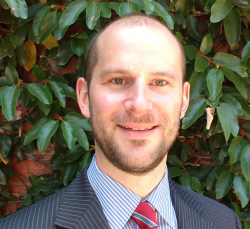 Latest posts by Unconventional Economist
(see all)