If you thought the last election presented you with an historically poor choice of leadership candidates (at MB we sure thought so) then you may find comfort in the ANU's epic Trends in Australian Political Opinion study which found the public rated this batch of pollies the worst since the survey began in 1987. I've listed the lineups in chronological order below: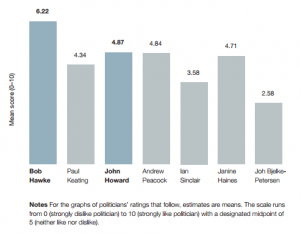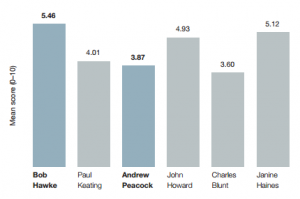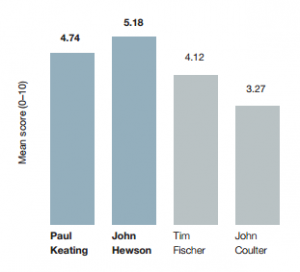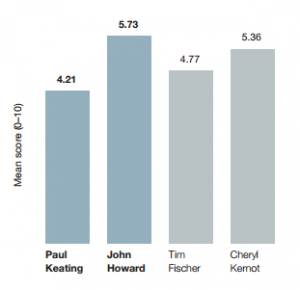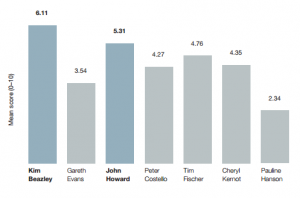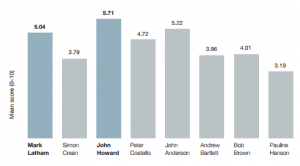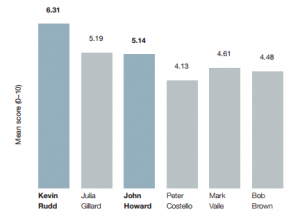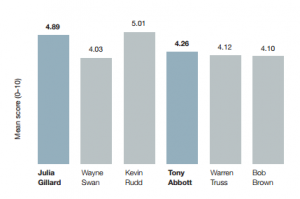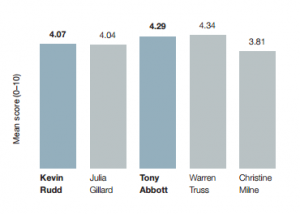 The winner, or least loser, was leadership heavyweight (or is that invisible) Warren Truss.
The study is large, conducted by post with 4,000 households. Full document here for the politically fascinated.
David Llewellyn-Smith is Chief Strategist at the MB Fund and MB Super. David is the founding publisher and editor of MacroBusiness and was the founding publisher and global economy editor of The Diplomat, the Asia Pacific's leading geo-politics and economics portal.

He is also a former gold trader and economic commentator at The Sydney Morning Herald, The Age, the ABC and Business Spectator. He is the co-author of The Great Crash of 2008 with Ross Garnaut and was the editor of the second Garnaut Climate Change Review.
Latest posts by David Llewellyn-Smith (see all)