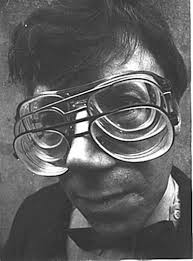 Alan Kohler nicely illustrates the closed-shop nature of Australian elite thinking today in arguing that the Murray Inquiry has no point:
Joe Hockey committed the Coalition to a "Son of Wallis" or "Granddaughter of Campbell, whatever you will" in a speech the AIG National Forum in October 2010. It was the ninth point of a "Nine Point Plan" about banking, which he felt obliged to produce because the then Treasurer Wayne Swan was getting some traction with his attacks on the banks.

Interest rates were going up and the banks, it was believed, were colluding. There was obviously a cosy oligopoly at work and Something Needed To Be Done. Hockey's nine points were all about banking competition and gave him something to say on the subject that week, which is what Oppositions need, every week.

…In my view there are two things the Murray Committee needs to focus on: superannuation and the internet.

As discussed here many times, retirement saving in Australia is a mess. No one knows whether they have enough money for a long retirement, no one knows how to make sure they do have enough, and there's an industry that has grown disgustingly fat skimming excessive fees from the confusion.

…Meanwhile banking is moving online, where national borders don't matter. As a result PayPal and Google, among others, are becoming quasi-banks, and new forms of money, led by Bitcoin, are popping up. What are the implications of this for bank regulation?
Can I suggest our elite pause for a moment to focus on structure? A once per decade banking inquiry following a global financial crisis does have a few points to address. Broadly speaking the inquiry should be examining whether the radical rewriting of the Wallis banking architecture by regulators during the heat of crisis was a good idea, has left us with any unwanted legacies, ask where it's going to take us and whether we want to go there. Questions might include:
why are the banks still implicitly guaranteed by the government, as ratings agencies keep saying?
what is the relationship between the banks and Budget and are we happy with it?
do we want this situation to continue or to reshape it in a way that alters the political economy of the nation?
how do we engineer sustainable competition?
how can banks be brought into a national productivity agenda?
are we happy with banks channeling absurd amounts of money into non-productive assets?
what is going on in the bank's internal risk models?
is the banking system as sound as it appears given the reliance of the Budget upon China?
what does the structural adjustment to higher commodity exports mean for banks?
how can bank funding be stabilised?
how can deposit funding be sustained?
how do carry trades and currency wars effect the banks?
is the RBA doing a good job?
is APRA doing a good job?
has the separation of prudential and macro responsibilities worked in the heat of battle?
Basically, the unanswered questions are endless.
I agree with AK on one thing. The inquiry will be about nothing so long it is run by one of the key architects of the problems it should be addressing, and our most prominent journalists say that it is.
Latest posts by David Llewellyn-Smith (see all)