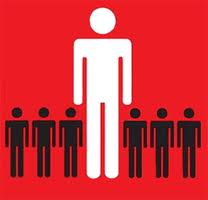 From the Treasurer today via the AFR:
Treasurer Joe Hockey says the government's refusal to assist SPC Ardmona was a signal to the rest of the country that "the days of entitlement are over and the age of personal responsibility has begun''.

In Brisbane campaigning for Saturday's federal by-election for the seat of Griffith, the Treasurer told ABC radio that Cabinet refused the request from SPC Ardmona because its parent company, Coca Cola Amatil was profitable and the workplace arrangements at the Victorian fruit processor were too generous.

He said the government was no longer prepared to entertain requests for help when those companies negotiated inefficient workplace conditions, nor when those companies were profitable.

"Everyone in Australia must do heavy lifting now,'' he said.

"The age of entitlement is over, the age of personal responsibility has begun.''
All very dramatic. And I'm strongly in favour if it proves to be true. But as UE showed earlier today, some decisions are better assessed in pragmatic cost/benefit terms. Making an example of SPC that will cost tax-payers more in the long run isn't good policy, it's grandstanding.
Advertisement
As the IMF highlighted last week, Australia is the global home of the tax rort. For the Treasurer to meet his pledge to end entitlement, rather than killing a country town in a symbolic gesture, he will need to embark on a politically hard road that cuts:
negative gearing
exemptions for the family home from the pensions means test
superannuation concessions that disproportionately benefit the wealthy
paid parental schemes that disproportionately benefit the wealthy
baby bonuses
fringe benefit concessions on company cars
diesel fuel concessions for miners
free guarantees for offshore bank borrowing
To name just a few off the top of my head! Bring it on, Joe.
Advertisement